U.S. lawmakers and regulators have been increasingly concerned over the wildly-popular app's data collection practices and ties to China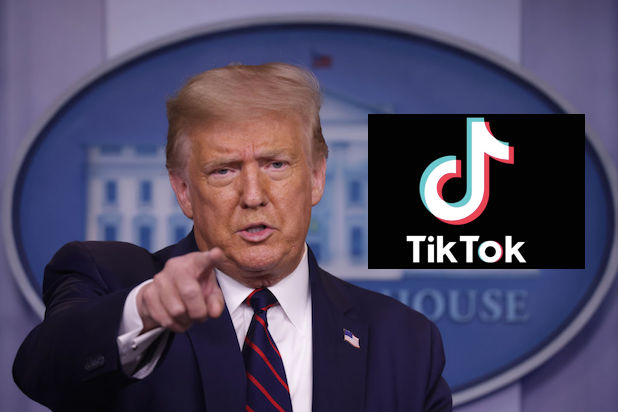 President Donald Trump is preparing to sign an order demanding Bytedance, the Beijing-based parent company of TikTok, divest its ownership from the wildly-popular app, according to Bloomberg on Friday. The decision comes after TikTok has been scrutinized over the last year by both U.S. lawmakers and regulators, who have questioned whether the app poses a national security threat due to its data collection practices and close ties to the Chinese government.
Microsoft has emerged as a potential TikTok buyer, with Fox Business Network's Charles Gasparino reporting Friday the tech giant was "in talks" to buy the app.
Reps for TikTok did not immediately respond to TheWrap's request for comment.
Even before Friday's reports, TikTok has found itself in D.C.'s crosshairs.  Earlier this week, President Trump said he was "looking at" taking action against TikTok; it was unclear if the president meant banning TikTok,  in the same way India recently banned TikTok and several other Chinese apps. Presumptive Democratic nominee Joe Biden also banned his staffers from using TikTok on both their personal and work devices on Tuesday.
More to come…
Source: Read Full Article