Nicky Pearson (Griffin Dunne) will finally come face-to-face with his long-lost love Sally during episode 2 of This Is Us in a full-circle moment. Their moment is over 50 years in the making and the culmination of a storyline that began in season 5. However, while viewers of the series want lonely Nicky to find love, they claim the character's interest in finding and renewing his relationship with his first love is "unrealistic."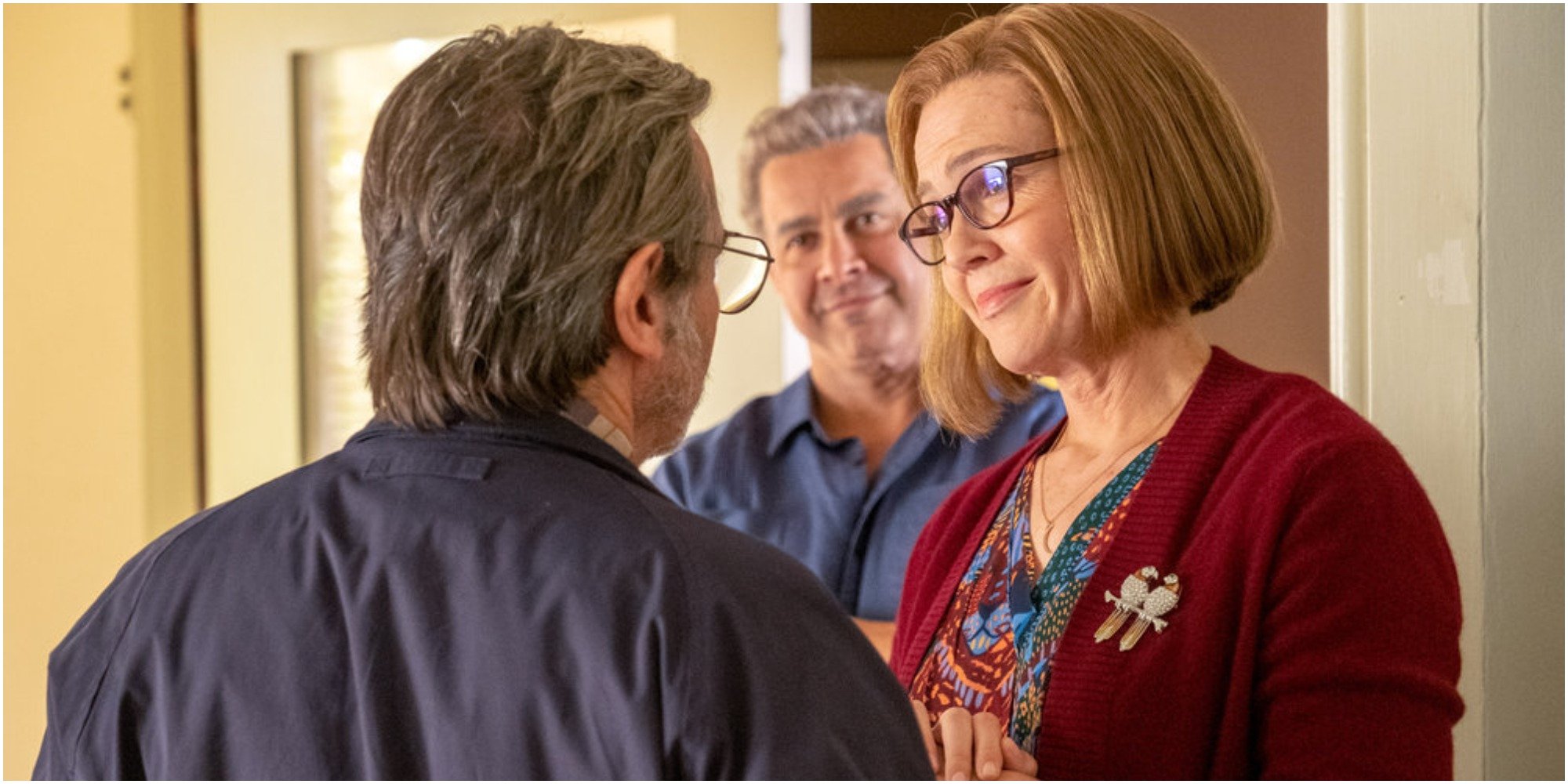 Nicky and Sally's backstory began in the 1960s
Nicky (Michael Angarano) met Sally Brooks (Genevieve Angelson) when both worked at a veterinary office. She was his first love. They found they each shared many of the same likes. The couple spent nights staring up at the moon from the back of Sally's van, which she named Pearl.
Free-spirit Sally asked Nicky to drive cross country to California during their relationship. However, Nicky felt insecure about not fitting in and feared leaving his family behind. Therefore, he stood her up.
Nicky was later drafted to serve in the Vietnam War. He left the life he could have shared with Sally behind. Jack (Milo Ventimiglia) enlisted to help his tenderhearted brother, whose state of mind had worsened. After securing a place in his unit for Nicky, Jack realized his brother was more damaged than he initially knew.
Nicky's pain intensified after befriending a young Vietnamese boy he took out fishing on a boat. He showed him how to toss a hand grenade into the water to force the fish to the surface. However, Nicky's hand slipped when he tried to set off a second grenade, which fell onto the boat's floor. Nicky abandoned the vessel, but the boy didn't understand his calls to jump, which caused his death.
Until he was found by his nephew Kevin (Justin Hartley) in season 3, Nicky lived in a decrepit motor home, lost in a sea of conflicting emotions.
Fans claim a Nicky and Sally reunion appears 'unrealistic'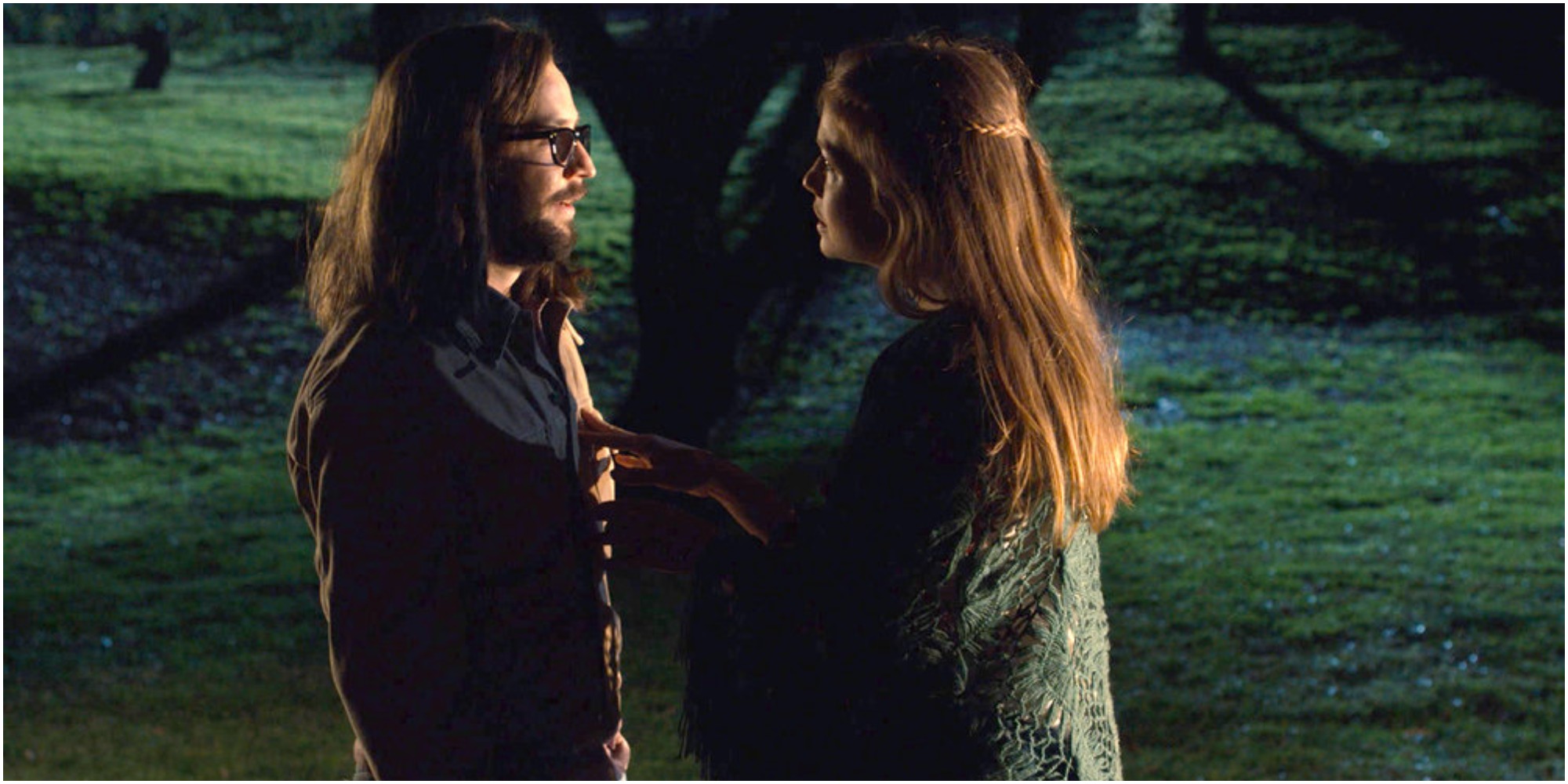 While fans love the idea of Nicky ultimately finding happiness, they claim the idea of a reunion with Sally would be "unrealistic" as the series heads into the second episode of its final season.
"Sally being conveniently single and available after all these years would be so incredibly unrealistic for me," wrote one viewer on Reddit.
"Not to mention the fact that she probably wouldn't even remember or frankly care about a relationship that happened such a long time ago?? We have to remember the fact that we are seeing this relationship from Nicky's perspective," they continued.
"He hid away from social interaction for forty years and Sally is probably the only meaningful relationship he had, which is why he cares so much. But realistically, Sally would have moved on, gotten married, had kids, grandkids," the fan concluded.
"I'm not too crazy about it either, but I like Nicky, so I want to see his character find some happiness in the end," wrote a second follower.
"If it ends up that she never married and has spent the whole time pining for him, then I'd feel it's very unrealistic. If she'd found another love over that time and lived her life but always wondered what could have been with Nicky, then that would be a bit more believable," they continued.
"Just because she's currently single doesn't mean she was always single, so hopefully, there's more to it than just her never finding life after Nicky."
When will Nicky and Sally's storyline continue?
Nicky and Sally's storyline will continue to evolve during tonight's episode of This Is Us.
The episode titled "One Giant Leap" piggybacks their season 5 episode titled "One Small Step."
This Is Us airs Tuesdays at 9 p.m. EST on NBC.
Source: Read Full Article