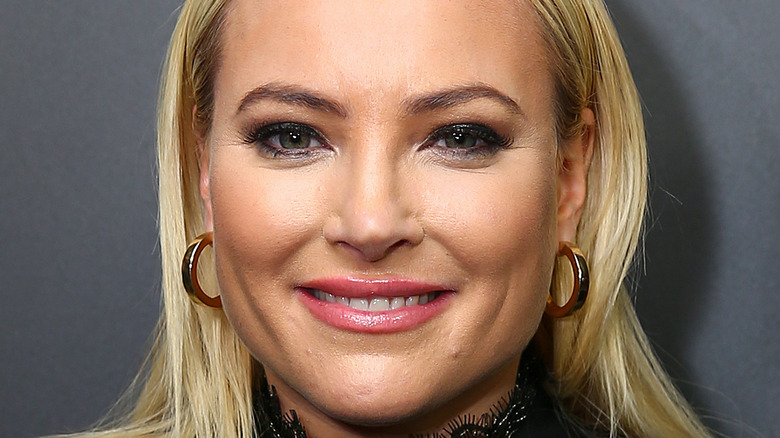 Has Meghan McCain said the words "my father" on television for the last time? Well, probably not, but she will soon no longer be saying them on the daytime talk show "The View." McCain announced today that after four years, she'll be departing from the show when the season ends this month (via CNN). "I am here to tell all of you, my wonderful cohorts and viewers at home: This is going to be my last season here at 'The View,'" McCain shared on air. "On a professional note, this show is one of the hands-down greatest, most exhilarating, most wonderful privileges of my entire life."
McCain, who was known for having more conservative opinions (and vocalizing them, loudly) than the rest of her "The View" counterparts, was often finding herself in hot water for comments about diversity, anti-semitism, and even the "Game of Thrones" finale (via Us Weekly). CNN reported that the daughter of late Sen. John McCain was considering an exit from the view in summer 2019, with sources close to the matter saying that Meghan McCain was "miserable" and didn't "think it's worth it anymore."
Nevertheless, McCain and her increasingly bewildering hairstyles (per The Wrap) remained for another two years, clashing most often with Joy Behar, and of course, Whoopi Goldberg.
Meghan McCain v. Whoopi Goldberg (or is it?)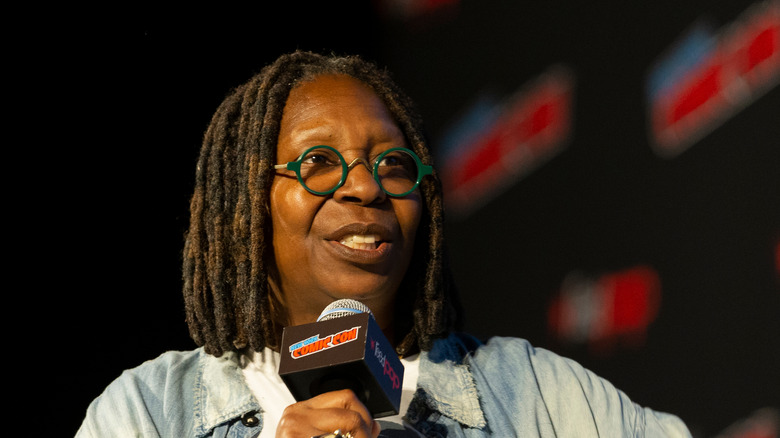 It feels as though, for a time, a day wouldn't go by without an altercation between Whoopi Goldberg and Meghan McCain going viral on Twitter. "Girl, please stop talking!" Goldberg once told McCain, for example, after McCain kept interrupting her fellow co-hosts. "Please stop talking now" (via Us Weekly). But per an interview with McCain, if she and Goldberg seemed at odds on-camera, that couldn't be further from the truth off-air (via News One).
"It was rough," McCain said, in reference to that argument with Goldberg. "And I will say that she was having a bad day. We talked about it that night and the next day. It's live TV and it's really intense, stressful times for everyone and I adore her. She apologized off-air, she apologized on-air. We all f*** up on the show. It's live … And I forgive her, and I love her." McCain even said that should Goldberg leave the show, she would do the same. "I could not do the show … If she leaves, I go. Whoopi is the anchor of the show and my life there and she always picks us up when we're down … Whoopi, I adore her and I need her as the moderator."
In fact, when McCain announced her departure from the show, Goldberg echoed this, saying it was "wonderful" sharing their time on "The View" together (via CNN).
What's next for Meghan McCain? Her fans (and fans of her hairstyles) will just have to wait and see.
Source: Read Full Article