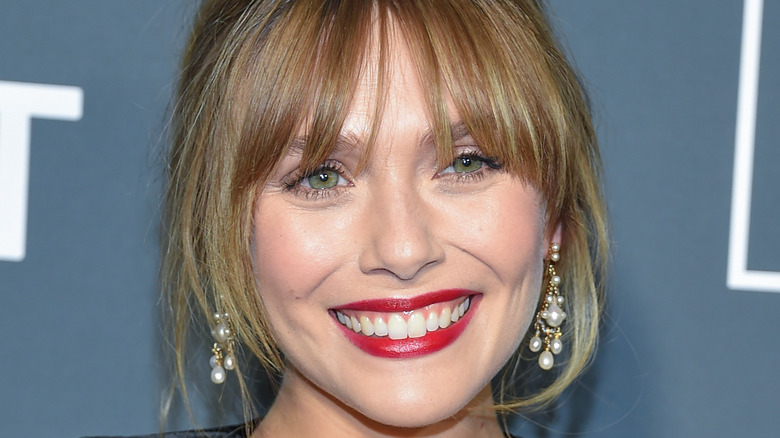 Elizabeth Olsen is more than just her famous last name. While she was known as Mary-Kate and Ashley Olsen's little sister for most of her life, the talented actress has recently made a name for herself, and fans have taken notice.
According to US Magazine, Olsen got her breakout role in 2011 when she starred in "Martha Marcy May Marlene." Since then, her fame has skyrocketed, as she's starred in movies like "Godzilla" before becoming a Marvel icon in "Avengers: Age of Ultron," "Captain America: The Winter Soldier," and hit Disney+ series, "Wanda Vision." Olsen has been nominated for a BAFTA Rising Star Award and a Teen Choice Award, and has won the Best Leading Actress Award at Fangoria Chainsaw Awards and the Hollywood Rising Star Award at Deauville American Film Festival (via The Famous People).
As her fame began to rise, so did interest in her love life. The first time her relationship became news was in 2012, when she got engaged to actor Boyd Holbrook. But that engagement ended in 2015 — so what has her relationship history been like since then?
Elizabeth Olsen has had an interesting dating life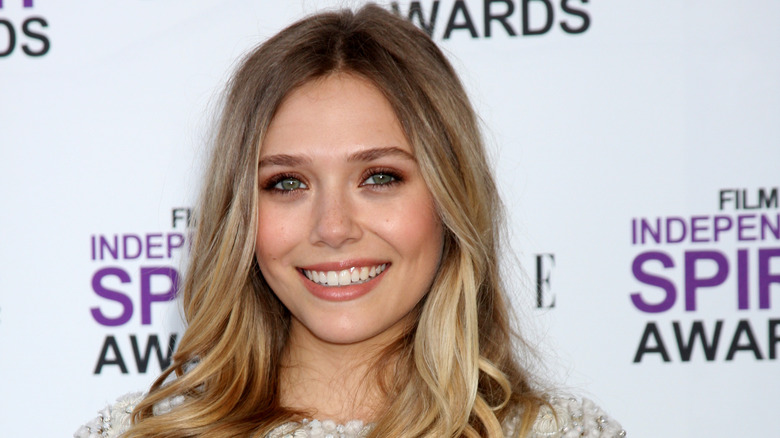 Elizabeth Olsen is known to be very quiet about her personal relationships, but with a life in the spotlight, her dating life has been hard to keep secret. In 2012, news of her relatioship with Swedish actor Alexander Skarsgard came to light after they were seen together a few times. But the news quickly fizzled (via Lainey Gossip). Two years later, we heard of her engagement, and then the end of that engagement, before news of her dating life began to ramp up.
Soon after her engagement to Boyd Holbrook ended, rumors of Olsen and fellow Avenger Tom Hiddleston came to light. According to ShowBiz Cheat Sheet, they played husband and wife in the movie "I Saw the Light," and apparently hit it off. There wasn't much news, or photos, of the two, but US Weekly reported that they were, in fact, an item, although their relationship was casual. 
Her relationship with Hiddleston was short-lived, and according to Elite Daily, by the end of 2015, they were no longer an item. While many publications reported on their relationship, neither star ever confirmed they were actually together.
Who is Elizabeth Olsen dating now?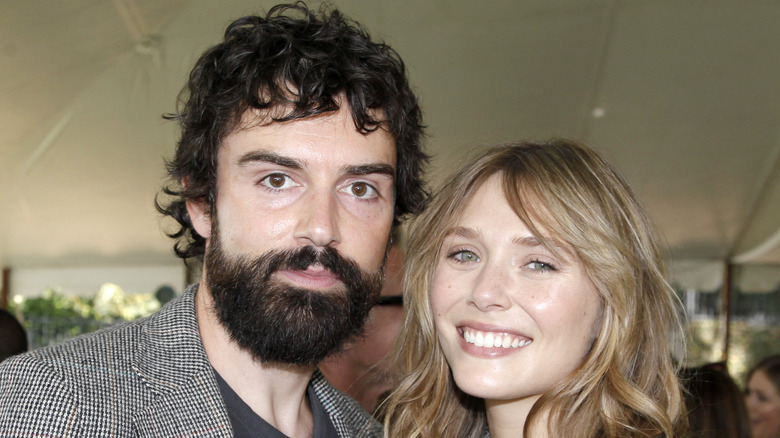 After a dating life filled with rumors, Elizabeth Olsen seems to have finally found someone worth talking about. Olsen met Robbie Arnett, a musician in the band Milo Greene, in 2017 while both were vacationing in Mexico (via Elite Daily). According to the Daily Mail, the pair confirmed their relationship after walking the red carpet together later that year.
Two years later, in 2019, the pair announced they were engaged. News about Olsen and Arnett has been quiet since, but recently, their relationship came to the forefront when Olsen referred to her fiancé as her husband. During an interview with Kaley Cuoco for Variety's Actors on Actors series, Olsen was discussing her video setup in her home when she said, "I also just noticed that my husband put 'Little Miss Magic' — you know, the 'Little Miss' books? They're these classic books, but magic because of 'WandaVision,' because he's such a f***ing cutie."
While there has been no word on if they have actually tied the knot, we sure are excited to see Olsen's love life in the happy place it is now.
Source: Read Full Article