Ree Drummond has taken the idea of chips and dip and given it a new spin. The Pioneer Woman star's easy lasagna dip and chips recipe is the perfect Christmas appetizer.
Ree Drummond lasagna dip and chips is an easy Christmas appetizer
Drummond demonstrated how to make her lasagna dip and chips recipe during an episode of The Pioneer Woman. "Really warm and satisfying and hearty," she said. "Perfect for wintertime."
Drummond started by browning ground beef and sausage in a skillet, then added a can of diced tomatoes, tomato paste, garlic, salt, and pepper. She stirred the ingredients together and simmered the mixture for 15 minutes.
The Pioneer Woman star combined ricotta cheese, cottage cheese, and parmesan cheese in a bowl, then added chopped basil, parsley, salt, and pepper.
"Of all the holidays, I'd say Christmas is definitely my favorite," Drummond shared. "It's one of the few days a year that Ladd and the cowboys take off work. They don't have any cattle feeding to do — they try to get it all done before Christmas Day."
To assemble the dip, Drummond poured a layer of meat sauce in the bottom of a baking dish, added dollops of the cheese mixture, sprinkled mozzarella cheese over it, and repeated the layers with the remaining meat and cheese mixtures.
She cooked the dip in a 425 degree Fahrenheit oven for 15 minutes.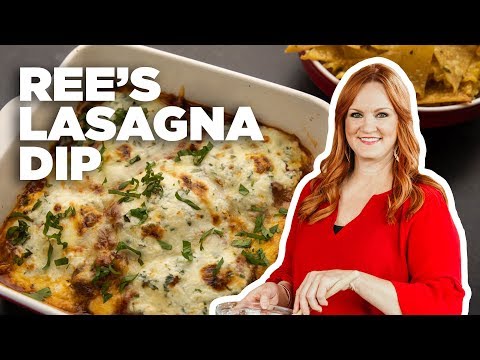 Ree Drummond makes unique 'chips' for the dip
Drummond's lasagna dip gets an interesting "chip" that perfectly suits the traditional version of the classic pasta. "Any dip has to have chips," she said about her holiday appetizer idea. "So for lasagna dip, I made chips out of lasagna noodles."
For the noodle chips, she cut boiled and cooled lasagna noodles into triangles. Then she put all the triangles into a bowl and added olive oil, grated parmesan cheese, and chopped fresh oregano. Drummond mixed everything together then placed the chips on two sheet pans and baked them in a 375 degree Fahrenheit oven for 20 minutes.
The Pioneer Woman star allowed them to cool before serving alongside the dip. "Who knew you could make chips out of cooked pasta?" she asked. "My, oh my, that opens up a whole new world for me." Drummond sprinkled fresh herbs over the dip before serving.
The full recipe is available on the Food Network website.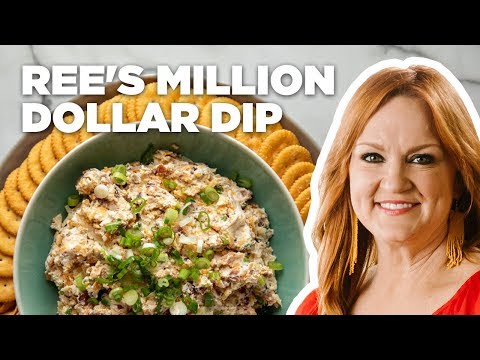 'The Pioneer Woman' star's million dollar dip recipe is a traditional snack idea
The lasagna dip and pasta chips are a fun snack idea but Drummond also has a more traditional chip and dip recipe that is another great Christmas appetizer option.
The Pioneer Woman star's million dollar dip comes together quickly, beginning with a base of softened cream cheese and mayonnaise.
Drummond added sharp cheddar, grated swiss, and blue cheese crumbles to the bowl and stirred everything together. "This is probably why it's called million dollar dip," she shared. "I'm going to add eight pieces of bacon that have been fried crisp and cut really fine into a dice and then some toasted almonds."
She added sliced green onions, salt, pepper, garlic powder, and cayenne pepper. "I'm using garlic powder instead of minced or grated garlic because sometimes when you add raw garlic to a dip and let it sit, it can get sort of overpowering," Drummond explained. "So the garlic powder keeps it from getting too strong."
After mixing the ingredients together, she covered the bowl with plastic wrap and refrigerated the dip for four hours.
You can find the full recipe on the Food Network website.
Source: Read Full Article