Ree Drummond uses one "controversial" ingredient in her easy and budget-friendly chili recipe. The Pioneer Woman star shared the steps for making her speedy chili verde and why she prefers using Italian sausage, even though it's not the typical choice for meat in chili.
Ree Drummond's chili verde recipe is easy and budget-friendly
Drummond demonstrated how to make her quick chili recipe on an episode of The Pioneer Woman that focused on "eats that are easy on the old pocketbook," including a "super speedy chili verde with all the fixings."
The budget-friendly meal is hearty and feeds a crowd. "In my opinion, chili is one of the best budget-friendly things you can make," Drummond explained. Her spicy chili verde uses some shortcuts and one interesting ingredient she said makes a huge difference in terms of the flavor.
After she melted butter and oil in a stockpot, she cooked onion, garlic, diced poblano chiles, and diced jalapenos.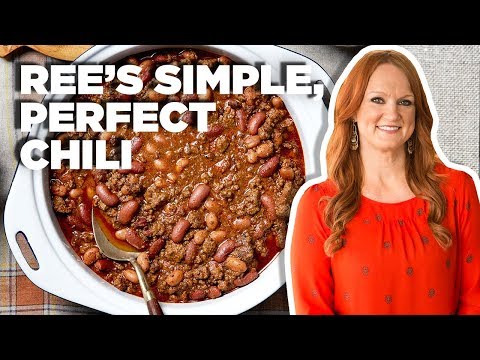 Drummond admitted she uses a 'controversial' ingredient in her chili recipe
Next, Drummond added the meat, but admitted it might be seen as "controversial."
"I'm using Italian sausage for the spicy chili verde," she explained. "Now, that's a little bit of a controversial move but basically, I'm using sausage for the fat content because ground pork isn't really fatty enough."
For anyone worrying that the Italian spice of her meat choice isn't in line with chili, Drummond put those fears to rest.
"So Italian sausage does have flavor to it but there are going to be so many other delicious kinds of Tex-Mex flavors, Mexican flavors — that it's going to totally cover up the Italian flavors," she explained.
The Pioneer Woman star browned the meat, then added a jar of salsa verde and two cans of green enchilada sauce. "The difference between green enchilada sauce and salsa verde," she noted. "The enchilada sauce is smoother. Maybe it's pureed a little longer."
Drummond also added a can of diced green chiles. "So basically any form of green chiles I could get my hands on, that's what's going into this chili," she said.
Then Drummond added just a little salt and pepper. "The sausage is plenty flavorful so you don't want to oversalt it," she explained.
The Food Network host cooked the chili for 12 to 14 minutes and squeezed a lime into the pot when it was finished cooking.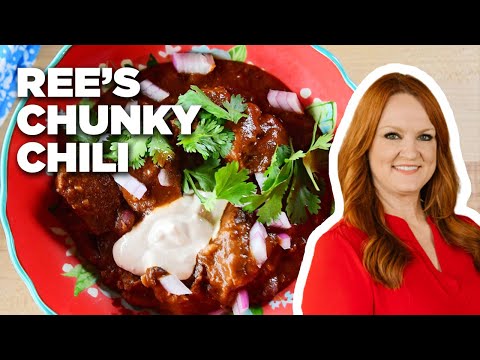 'The Pioneer Woman' star shared a tip for stretching the meal
While plating the chili, Drummond shared, "This is really the fun part … the chili is one thing, but the fixings are a whole world in themselves."
She also suggested one way to stretch the meal — serve the chili over rice. "Rice, of course, is very budget-friendly," she explained.
The Pioneer Woman star spooned rice in a bowl, then ladled in the chili. She added sour cream, radishes, and sprinkled on queso fresco but shared any grated cheese is a delicious topping. Drummond added a lime wedge and cilantro as a garnish. "And, if you serve it with rice, this pot of chili could serve approximately 250 people," she joked. "Not really. But it could serve a crowd."
The full recipe is available on the Food Network website.
Source: Read Full Article