Embed from Getty Images
Like many of you, I was horrified reading the reports coming out of the Pacific Northwest about the recent heatwave. It's not completely over, but temperatures have relented somewhat. For several days, Oregon, Washington and Canada experienced triple digit weather that those areas have not seen in a century. In some cases, it was the hottest it's ever been. The result of such brutal heat took its toll on the people who live there, causing mass hospitalizations and multiple deaths. CNN has a breakdown of the tragic numbers.
Hundreds of people have visited emergency departments or urgent-care clinics in the Pacific Northwest since Friday — and as many as 230 deaths have been reported — as an excruciating heat wave smashed all-time temperature records in Oregon, Washington and Canada.

Portland set record-high temperatures three days in a row, topping out at 116 degrees on Monday. Seattle hit 108 degrees, a new record. At least two locations in Washington reached 118 degrees, which, if confirmed, would tie the state temperature record that dates back to 1928.

A town in southwest Canada registered a temperature of 117.5 degrees — the highest ever recorded in the country, and around 48 degrees above what's normal for this time of year. Scientists have told CNN the heat wave is a clear sign of the climate crisis, and similar extreme heat events will happen more frequently in the future.

In Washington, at least 676 people visited emergency departments for heat-related symptoms from Friday through Sunday alone — before peak heat descended upon the state. Cory Portner, a spokesperson for the Washington State Department of Health, said 81 of those cases led to inpatient admissions.

King County, which includes Seattle, had 40 emergency department visits for heat-related illness on Saturday and 91 on Sunday, according to Gabriel Spitzer, communications specialist for Public Health Seattle & King County.

"Over the last three years, previous maximum single-day count of [emergency department] admissions for heat-related illness was 9," Spitzer told CNN in an email.

The Oregon Health Authority reported a total of 506 heat-related visits to emergency departments and urgent care centers over the past four days. At least 251 visits occurred on Monday alone, when temperatures were highest.

In the Portland area, the 97 emergency department and urgent care clinic visits for heat illness is nearly the same number of cases they would see all summer, according to Multnomah County communications director Julie Sullivan-Springhetti.

More than 60 sudden deaths have been reported in the Vancouver metro area amid the heat wave. British Columbia as a whole has reported more than 230 deaths since Friday.

The province's chief coroner called it an "unprecedented time." The coroner's service normally receives about 130 death reports over a four-day period. From Friday through Monday, at least 233 deaths were reported, the chief coroner said, adding "this number will increase as data continues to be updated."

Royal Canadian Mounted Police have responded to 35 sudden deaths in Surrey, British Columbia, since Monday, media relations officer Cst. Sarbjit K. Sangha told CNN. Officers responded to 22 deaths on Monday and 13 more so far Tuesday, Sangha said.
[From CNN]
As you can probably guess, the majority of those affected are the elderly. As the article states, these temps are almost 50 degrees higher than what those residents are used to, most of them don't have any kind of cooling system in place that would combat this kind of heat. Portland had cooling centers that supported almost 600 people. In addition, the larger urban areas had their unhoused communities to consider who had absolutely no way to protect themselves from the temperatures. The article also stated that animal wellness calls were up 330%. I saw many tweets about tips to protect both homes and pets during the heatwave. I hope the information got out there, they were good suggestions. I know we have readers from those areas and I'm sorry for what you must have gone through. I hope all our PNW CBers were able to escape it somewhat and that you and your loved ones are okay. Those are Arizona temperatures. I wouldn't even know what to do with those here in LA and we are still considered desert.
Obviously, as the article states, this is a result of the climate crisis. I'm sure someone is going to argue otherwise but sorry, those words are wasted on me. What happened in the Pacific Northwest is frightening. California is already in an extreme drought, and we haven't even hit fire season yet. In our home, we just made out summer plan for when the aave hits here. We won't be allowed to use out air conditioner because the grid will be taxed during peak hours. That's the air conditioner I had to install last year as none of the houses in this area have them because, like Oregon and Washington, this part of town never needed them until the climate crisis began. Now we must sleep in 85 degree temps at night for two weeks in July. Every little bit helps. Here are a few climate friendly changes you can makes in your life, big or small. And here's a site for kids. We won't solve this overnight, but something is better than nothing.
Embed from Getty Images
Embed from Getty Images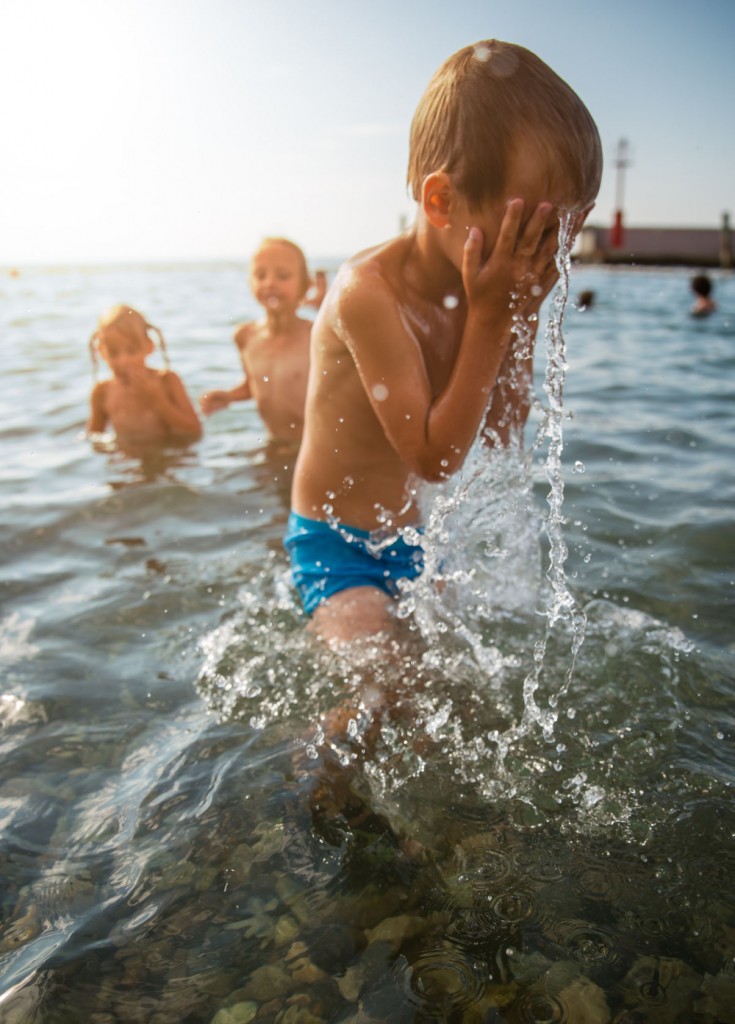 Photos credit: Getty and Janko Ferlic on Unsplash
Source: Read Full Article