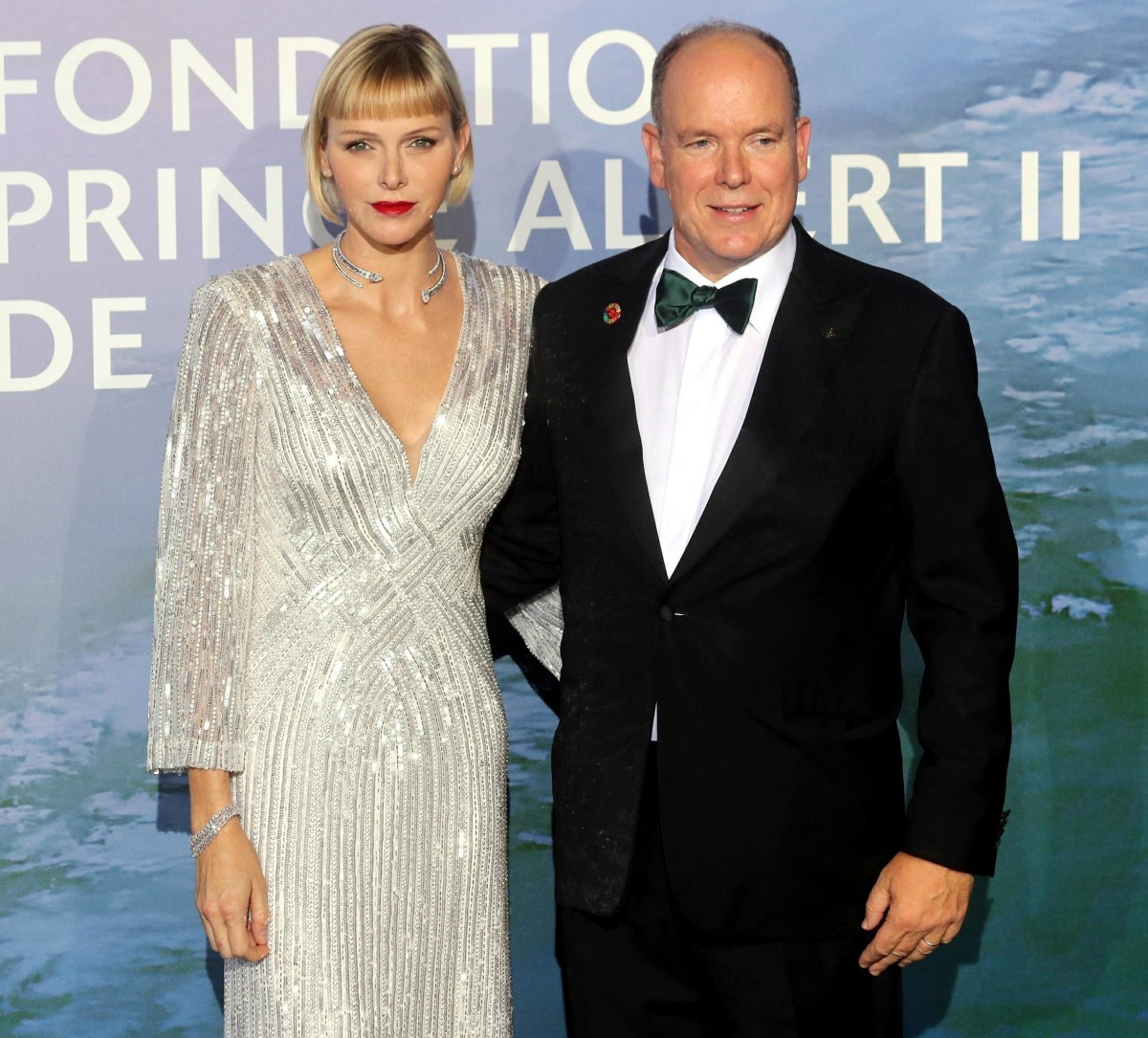 Princess Charlene is still in South Africa. She has been there for at least two months. European outlets have claimed that Charlene was not even seen in Monaco since January of this year, so it's possible that Charlene has been in the wind for the better part of six months. I tend to believe the initial timeline though, which is that Charlene traveled to South Africa in early or mid-May, and her absence from Monaco was only noted when she didn't come back that month. The cover story is that Charlene has a terrible ENT infection and she's needed multiple surgeries or medical treatments, and she's been unable to fly. She's released a few statements trying to maintain the cover story too, claiming that she would not be able to return to Monaco for her tenth wedding anniversary because of all of her medical drama. Now she says that she misses Albert and the children terribly:
Princess Charlene of Monaco has said she 'misses Prince Albert dearly' after spending their 10th anniversary apart as she remains in South Africa. Princess Charlene, 43, who is currently in her native South Africa while Albert remains in Monaco with their children, said she has faced a 'trying time' in recent months.

She told Channel24: "It's been a trying time for me. I miss my husband and children dearly. What has been extremely difficult for me was when I was instructed by my medical team that I could not return home for my 10th wedding anniversary. Albert is my rock and strength and without his love and support I would not have been able to get through this painful time."

Charlene and Albert, who share six-year-old twins Jacques and Gabriella, spent their anniversary thousands of miles apart. The Princess remains in South Africa where she is undergoing 'multiple, complicated' procedures after contracting an ear, nose and throat infection in May, while on a solo visit to the country. The mother-of-two hasn't been seen in Monaco since January, but her husband and children visited her in South Africa earlier this year.
[From The Daily Mail]
I wonder when and if the European press will really start digging into this. I'm not saying that I expect Le Monde to send an investigative journalist to South Africa, but there are some big tabloids in France and Italy, and I would expect that they have many sources in Monaco. How long will this cover story hold? So far, it's really only been the British tabloids being only *slightly* shady. What will it take?
Here are some photos of Albert out in Monaco with Jacques and Gabriella on July 2nd. In Charlene's absence, he's absolutely been bringing the kids out for more public events. The kids have been pretty well-behaved for little kids, and what I genuinely like to see is that the kids are completely comfortable with their dad. I wondered who the other woman was, the woman in a brown patterned dress, and I thought for a minute that it was perhaps the kids' nanny. But no, that is Camille Gottlieb, Albert's niece and one of Princess Stephanie's daughters. She's the bodyguard's daughter! I mostly ignore Stephanie, but it's interesting that Albert is doing more events not only with his children, but with his nieces too.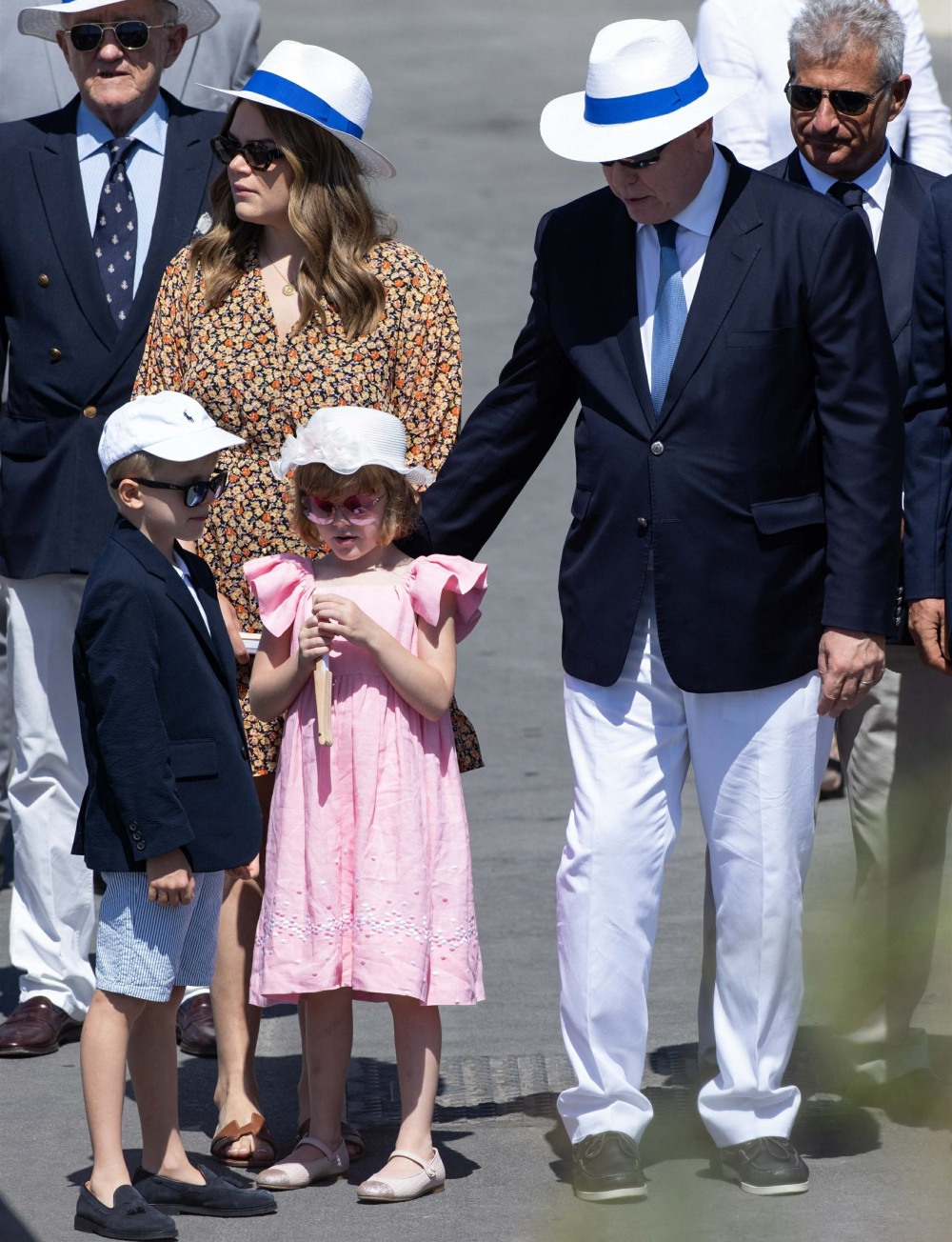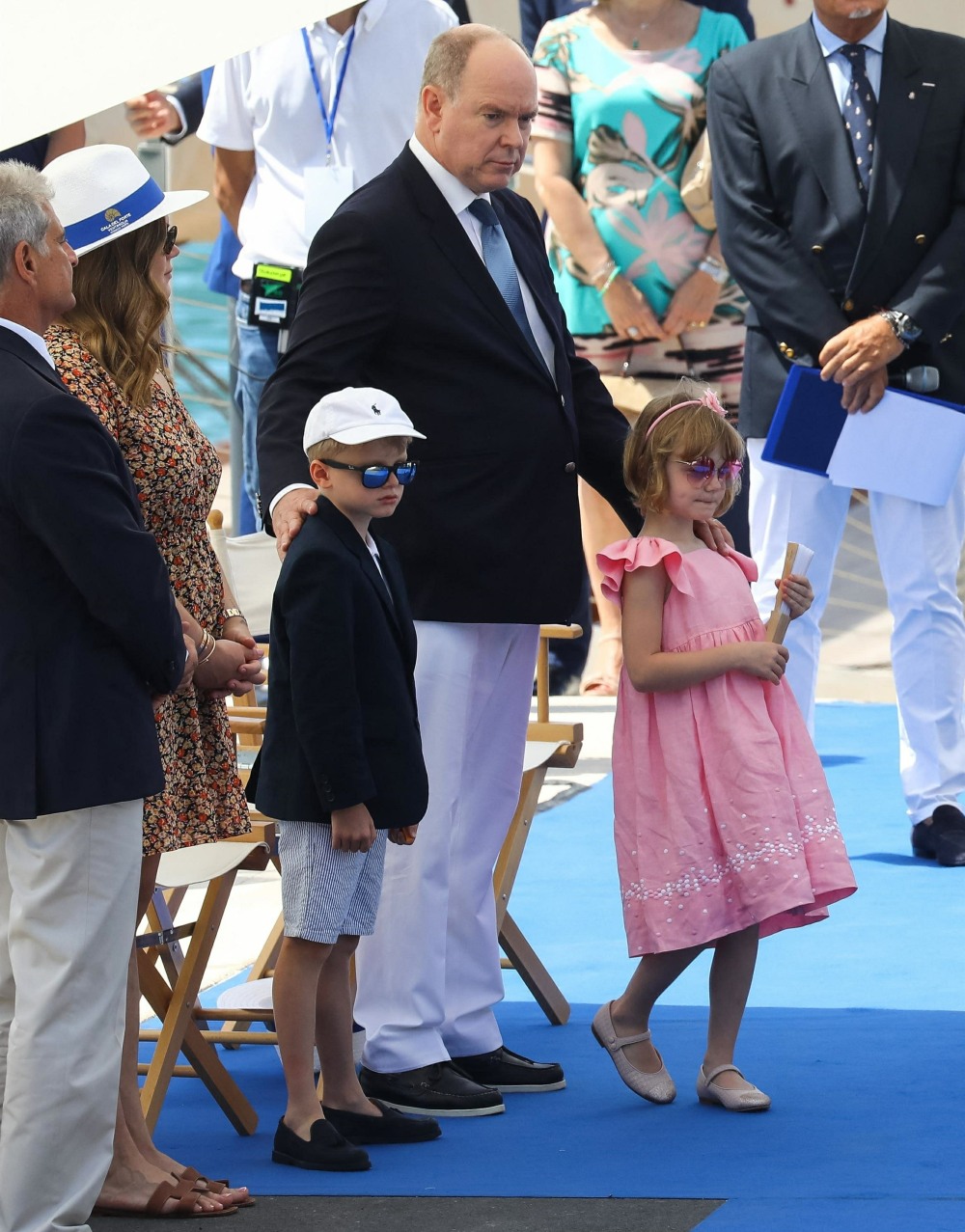 Photos courtesy of Backgrid.
Source: Read Full Article