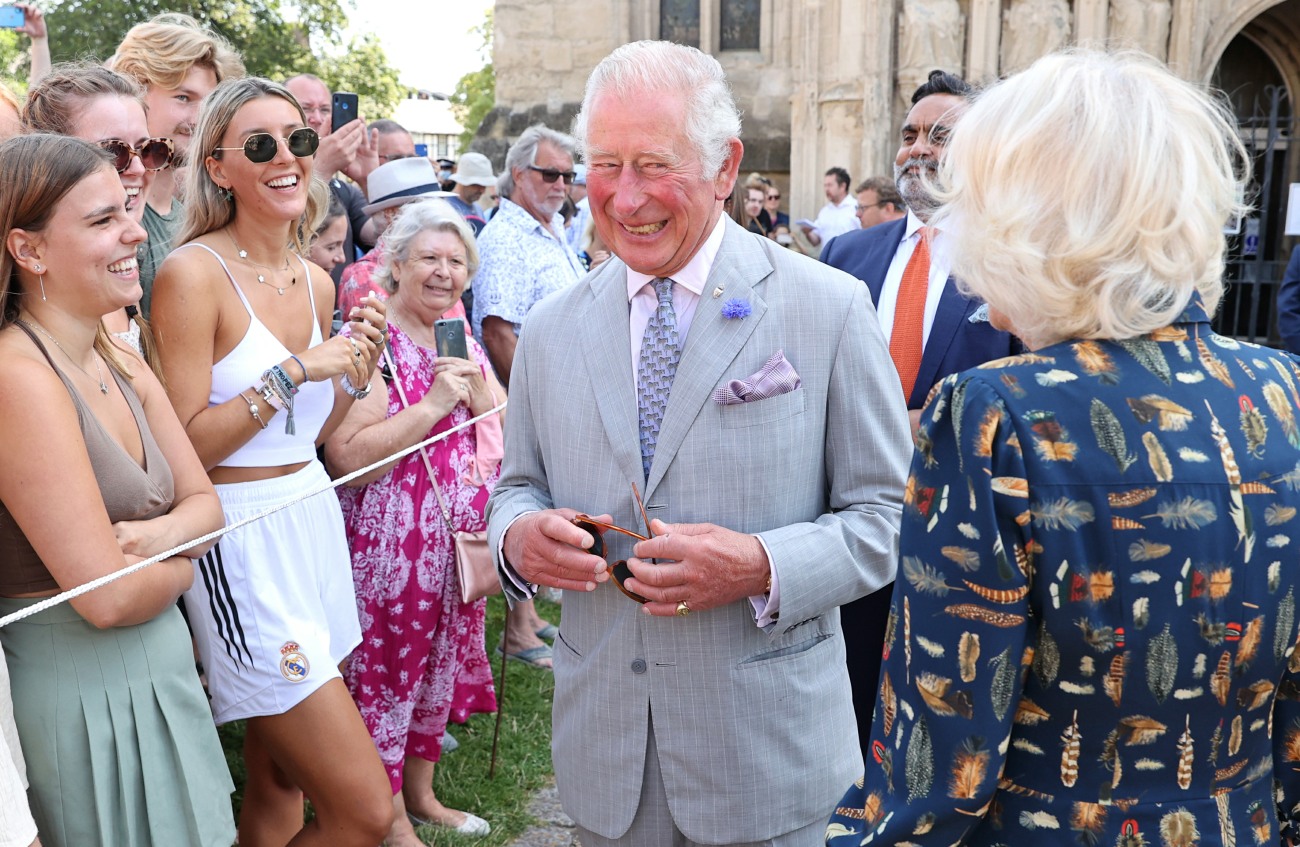 I barely see any people wearing masks anymore in Virginia. I'm still doing socially-distant things, but that's just my general lifestyle. I have to admit, I don't wear a mask at the gym these days and I've been going into a few stores maskless too. It feels okay-ish because I do live in a state where the majority of adults are fully or halfway vaccinated. It definitely feels like we might be going back to mask-wearing full-time in the coming months though, especially with the variants coming through and infecting vaccinated people.
Throughout the entire pandemic, the British royal family has refused to role model good mask-wearing behavior. The Duke and Duchess of Cambridge spent months breathing on people, hosting super-spreader events and pretending like "being outside" means that no one will get infected with the virus. The Queen was seen wearing a mask I think two times during the entire g–damn pandemic. And now Prince Charles is letting people know that he's abandoning the mask-wearing entirely too:
Prince Charles will wear a mask only when Government advice dictates that he should do so, The Mail on Sunday can reveal. In a boost to the Government's Freedom Day, the Prince is not expected to cover his face when he visits Exeter Cathedral. Charles is patron of a fundraising appeal at the cathedral and, for the first time in months, his trip has been made public in advance. During the pandemic, visits have been kept secret to prevent crowds congregating.

A Palace source said: 'This will be the first time in 18 months that we are seeing a return to normality. We'll be looking forwards, not backwards. This is the first time the Prince has been to a location inside and won't be wearing a mask because it's a large area where people will be social distancing and it will be the first day of the new rules. When the rules state that a mask should be worn, then the Prince will wear one but not otherwise.'

The Duchess of Cornwall – who yesterday celebrated her 74th birthday – is known to dislike wearing a mask. During a visit to the Royal Welsh College of Music and Drama in Cardiff earlier this month, she told a student: 'I can't wait to get rid of this!'

Coronavirus cases have jumped by more than two thirds in a week, official data revealed as experts warned infections will stay high for months and a new lockdown will be needed by September.
[From The Daily Mail]
Yes, there is a big spike in new coronavirus cases in the UK, especially since people were congregating, partying and screaming on and around each other at football matches and tennis matches for the past month. The delta variant seems to be raging in the UK as well. Ideally, everyone would get f–king serious about getting fully vaccinated AND wear masks whenever they're around other people. The vaccines don't stop Covid in its tracks, they just make Covid less severe of an illness if you are exposed. I guess my point is that Charles probably should role model good mask-wearing behavior as a public figure, but I understand why a fully-vaccinated adult is dropping mask-wearing unless government-mandated.
These are all photos of Prince Charles going maskless in and around Exeter Cathedral today.
Embed from Getty Images
Embed from Getty Images
Embed from Getty Images
Photos courtesy of Getty, Avalon Red.
Source: Read Full Article