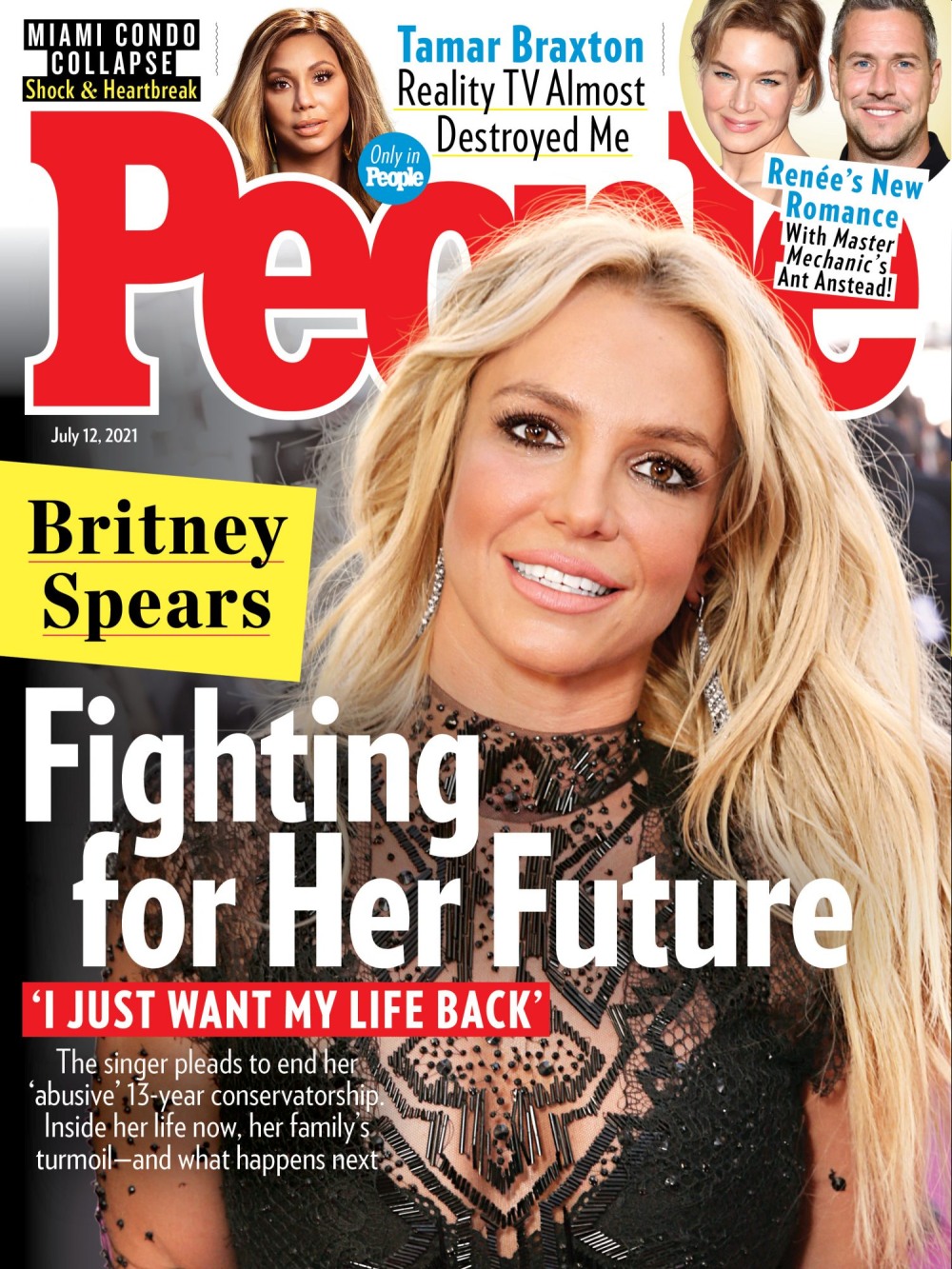 People Magazine put Britney Spears on the cover of this week's issue. I'm not surprised, although the cover story is more thorough than I was expecting. As I sat down to read People's coverage, I thought to myself "Well, Britney said it all, what else is there to say?" A lot. While Britney spoke at length about how she felt abused, tortured and trafficked by her family, there's still a lot to be done legally. I feel hopeful – and Britney should too – that things will begin to change now, but it's going to be a lengthy process to remove the conservatorship, and it's not going to happen the way Britney hopes. She said in her court statement that she's done with evaluations and being drugged against her will. As family sources and legal sources tell People, it's not that simple.
Britney wants changes: "Britney was very nervous about speaking in front of the judge, but this is her life — and she wants big changes," says the family source.

She does not want her father in charge ever again: "Britney was close with her dad for years. It really seems that she realizes he saved her life in 2008, but she doesn't agree that the conservatorship should have continued on for all these years," says the family source. "She hasn't had contact with her dad for a long time and was beyond upset after Jamie's altercation with her son."

She will need to be evaluated before all of this is over: "You cannot end a conservatorship without a capacity declaration signed by a physician who has examined her within six months," says probate attorney David A. Esquibias, who represents actress Amanda Bynes in her own conservatorship case. "It would be highly unusual for a judge to make a decision without the opinion of an expert."

Whether the conservatorship was needed in the first place: "In 2008 Britney clearly needed the conservatorship," says the family source. "People close to her believe that she wouldn't be alive without it. She didn't sleep, drove around 24/7 and acted very distressed. There were huge concerns about her mental health." Adds a music-world source: "She used to be involved with the decisions made about her career and finances, but things changed when she had public outbursts and other issues." Still Britney feels "a lack of trust for Jamie and the conservator team," says the family source.

How much control Jamie Spears has: While Jamie is now only in change of Britney's finances as estate co-conservator, "he still has to approve everything, because everything is related to finances at the end of the day," says the source close to the situation. "If she wants to go to Hawaii, he has to approve that because it costs money. If she wants to take her friends to dinner, he has to approve that because it costs money. He has the right to say no to certain things."
[From People]
This will be a somewhat controversial opinion for Britney's fans, but I remember her series of breakdowns in 2007-08 and everyone who saw that felt like the conservatorship was the best option for her. Her father *did* help her and possibly even save her life in the first years of the conservatorship. Now, I also think that Britney has largely outgrown the conservatorship, and this is where the legal system and the laws have not protected her. There should have already been fail-safes in place for most comprehensive reviews about whether Britney could and should have more control over her life. The goal should have been "progress and eventual withdrawal of the conservatorship." Instead, the goal merely became an increasingly toxic, suffocating status quo. Anyway, this is going to take a while, I'm sure. But I do hope Britney starts getting more freedom now.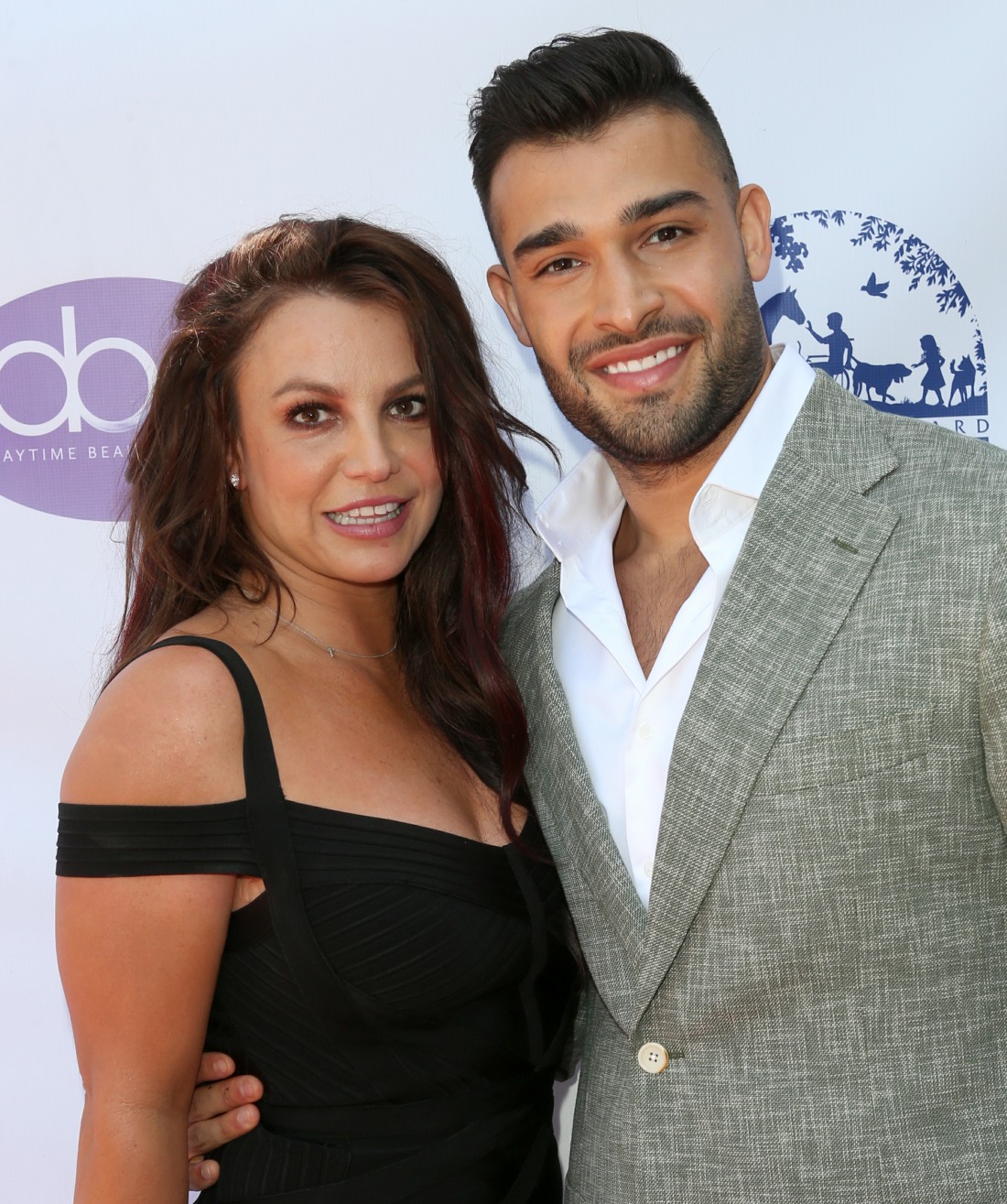 Cover courtesy of People, additional photos courtesy of Avalon Red, Backgrid.
Source: Read Full Article