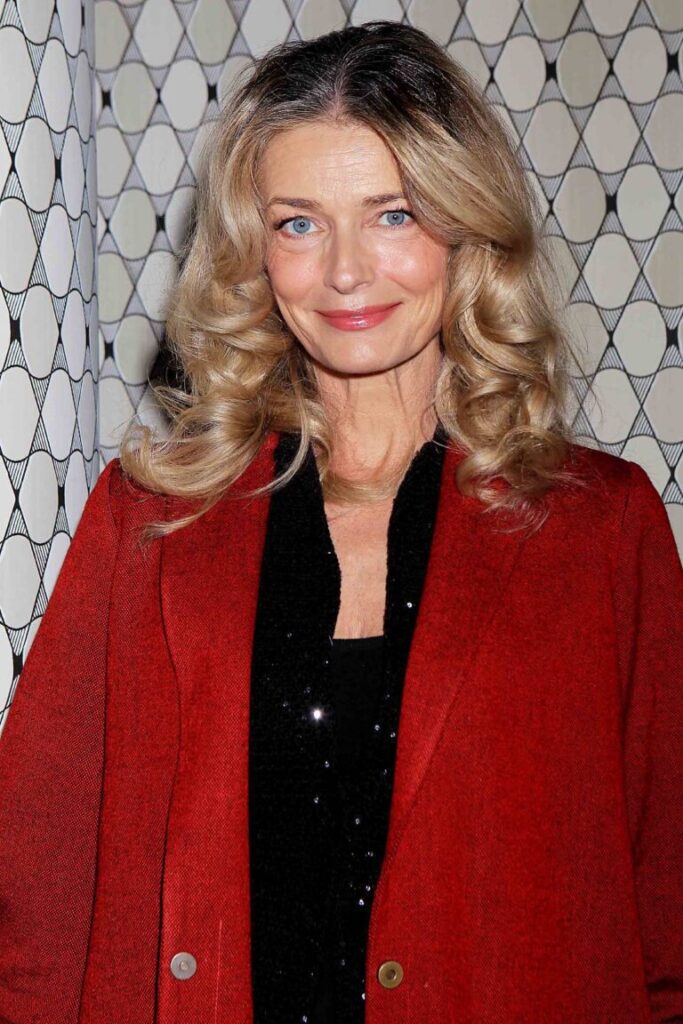 AARP published an article called "7 Quick Questions for Paulina Porizkova." The fun title is a little misleading, though. The interview, although quick, is a real mixed bag. Many of Paulina's answers reveal how controlling and paranoid her deceased ex-husband, Ric Ocasek, was. Like AARP asked Paulina, who speaks four languages, if her sons, Jonathan and Oliver, spoke her native Czech. She casually mentioned that no, Ric wouldn't allow them to learn because he was didn't want Paulina and the boys to have a secret language without him. It's not a secret language, Ric could have learned it, too. She also talked about how she's still lonely and struggling on the dating apps. But not all of Paulina's answers were depressing. Like how she listens to fun music (now) and how she wishes she could get paid to read.
Given that you were famously married to a musician, was music an important part of your life together? What's on your playlist?
Well, unfortunately my husband hated when I played classical music. It bored him. Naturally, he had very strong opinions about music, and we often disagreed. Now, I have an extensive playlist of the music he thought was bad. ABBA, Bee Gees … music where words are not important, where you can just sing along and dance.

You say you have learned to be less judgmental with age. What advice would you give your younger self?
I started modeling at 15, and there was no business more judgmental than the fashion world. So you learn what you see all around you. And in truth, there is nothing I could have told my younger self that I would have listened to. I would have been like, Thanks, old lady, I'll keep that in my back pocket. But given what I went through when my husband died, I would tell my younger self: Mind your money. Do not hand over the responsibility of yourself to somebody else, no matter how much you love them.

You've claimed you never liked modeling, and yet modeling gave you an extraordinary life. If you had to do it all over again, what career would you have chosen?
[Laughs.] I always wished I could be paid for reading. My Kindle keeps sending me medals, which you earn when you read a certain number of books. But … [I] think this may be it — writing. Connecting to people through our words: I hear you and you hear me. I was very grateful I could model, but it's not an accomplishment. It's just an accident of nature. I think, for the first time, now, I am proud of my work.
[From AARP]
I will not stand for ABBA/Bee Gee slander! I don't care how many Gold Records you have, no one calls them 'bad' in my presence. I have no issue thinking Ric was a d*ck, but it's affecting how I listen to his music and my husband loves The Cars. I hate that he controlled music, because he understood what it meant to people. Maybe he and Paulina didn't see eye to eye on everything, but if it brought her joy, he could have found a way. My husband isn't as infatuated with classical music as I am, but he still accompanies me to the symphony so I don't have to go by myself. I don't like The Smiths and yet I listen to them frequently because my husband and daughter love them. When things are important to people, you figure a way to allow it into your world.
I loved Paulina's response about giving advice to her younger self. I always give the same answer, that there's no reason to reply, I would never have listened to an adult me. And what I absolutely needed to hear was to get my act together financially much sooner. "You learn what you see all around you," is ambiguous, but pretty solid advice for anyone, really. Paulina's wishing she had more of a writing career surprised me. Her third book, No Filter: The Good, The Bad, and The Beautiful came out last year. It was pretty well received. She probably could make a go of it writing. And there are careers that pay you to read. Granted you have to critique, review, summarize, edit or promote in addition to read, but I don't think any of them pay as much as acting or modeling, which is what Paulina is currently doing. I get her point, though. She wishes she could retire and live off her fortune and just read all day with classical music and ABBA playing in the background and speaking one of her four languages with whomever she chooses. Same, Paulina, same. And if either of us had listened to adult us, maybe we could be doing just that about now.
https://www.instagram.com/p/CmzInNHOUyi/
https://www.instagram.com/p/CmO6waru8b7/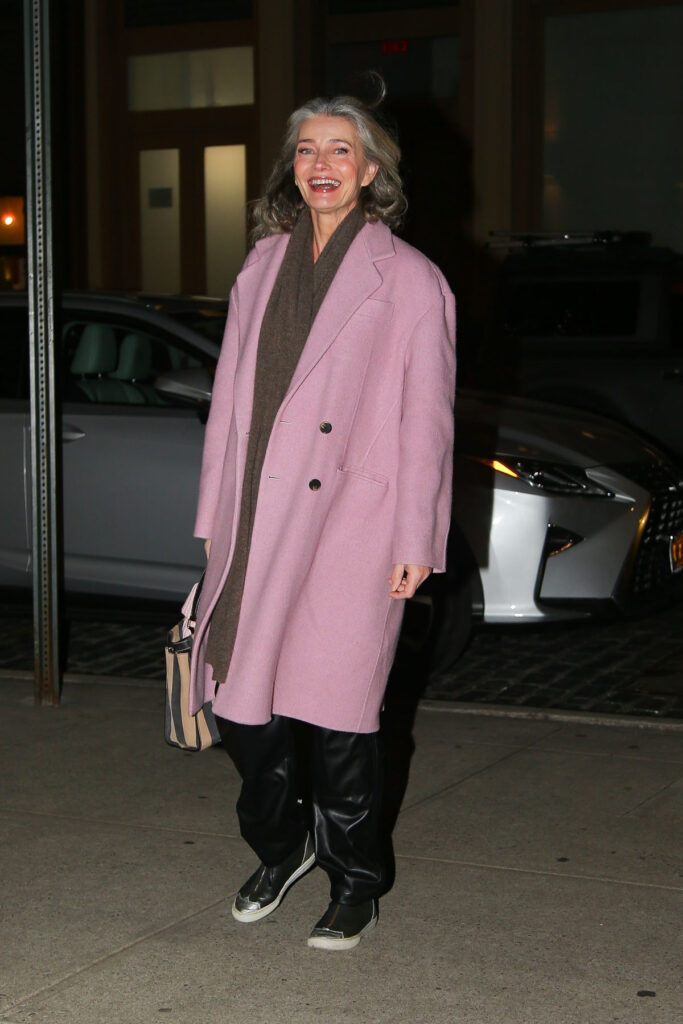 Photo credit: Cover Images, Instagram and Backgrid
Source: Read Full Article