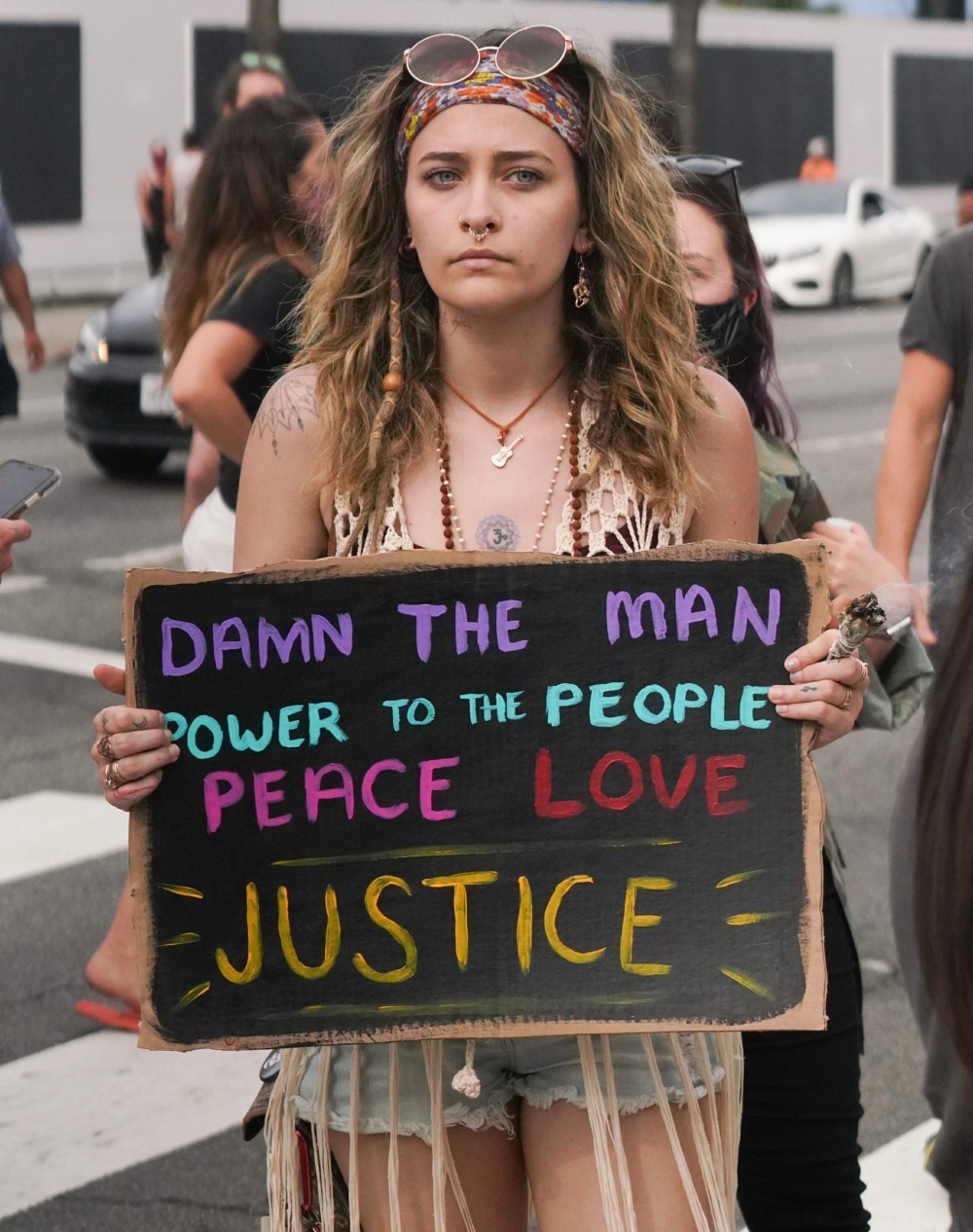 I tend to check in on Paris Jackson every so often just to see what she's up to. This week, she's up to an amicable breakup with her boyfriend of two years, Gabriel Glenn. Sources tell TMZ that the relationship "just ran its course" and "neither holds any anger or ill will." Which is nice, a mature breakup. Incidentally, last night was the finale of her Facebook Watch show, Unfiltered: Paris Jackson and Gabriel Glenn. Sounds like they were only staying together for the Facebook show! Before we learned of her breakup, Paris chatted with People Magazine about the show and she spent most of the interview talking about her sexuality:
Whether she considers herself bisexual: "I wouldn't consider myself bisexual because I've dated more than just men and women," Jackson said in a previous episode. "It has nothing to do with what's in your pants. It has nothing to do with what your XY chromosome makeup is, it's literally just what are you like as a person."

She's not hurt by mislabeling: Now, she explains that while it isn't "hurtful" for people to mislabel her, it still "doesn't feel right." "I don't feel like there is a label for my sexuality that fits. Labels in general, not just for sexuality but for everything, I think, are just ways for humans to make sense of the world, to be able to compartmentalize … We're getting past the need for labels. It's beautiful."

How she deals with her depression & anxiety: "Everyone has different ways of coping with depression and anxiety. I encourage anyone going through it to research as much as they can to find what fits them best. For me, I just try to practice meditation and DBT (dialectical behavior therapy), I try to surround myself with people, places and things that feed my soul and make me happy."

Why she joined a Black Lives Matter protest: "The message I hope people get is to just do your part. Don't be an a–hole. Do what you can to make this world a better place. There's no such thing as 'enough activism for the day.' We all need to get to work and get our hands dirty. No one is going to do it for us."
[From People]
A while back, Miley Cyrus spoke about her pansexuality and she described it similarly to Paris's "I'm mislabeled as bisexual" thing. From what I understand, pansexuality is the same thing as what Paris is describing, although she does not use that word. Because NO LABELS! I get that. I just think that for a lot of younger people, the "stop putting labels on people" thing has a hard time existing with their celebration of their own sexual/gender/racial identity. I'm glad those celebrations and conversations exist, and I'm glad that people are talking about sexual identity, gender identity and racial identity more than ever before. But they're labels!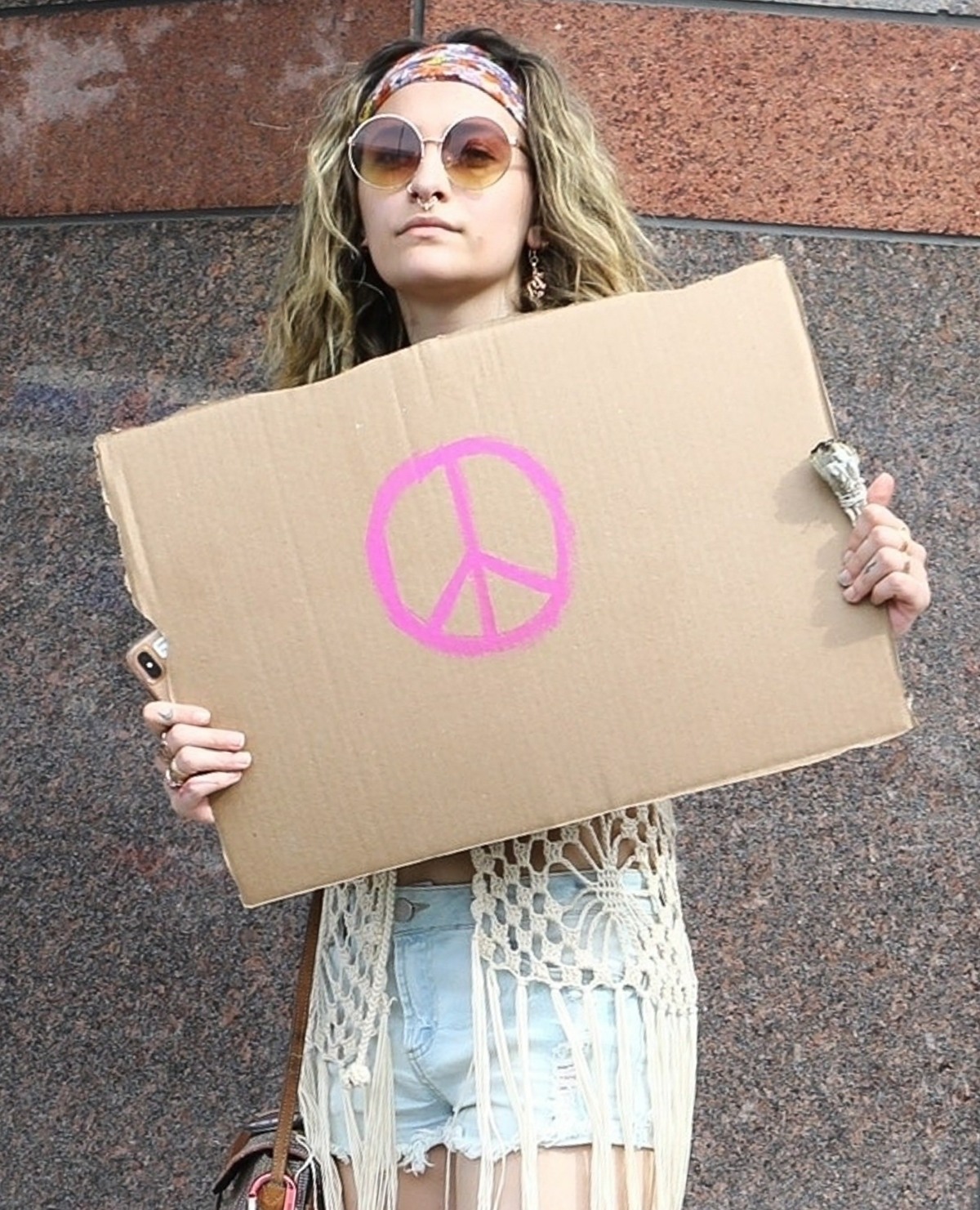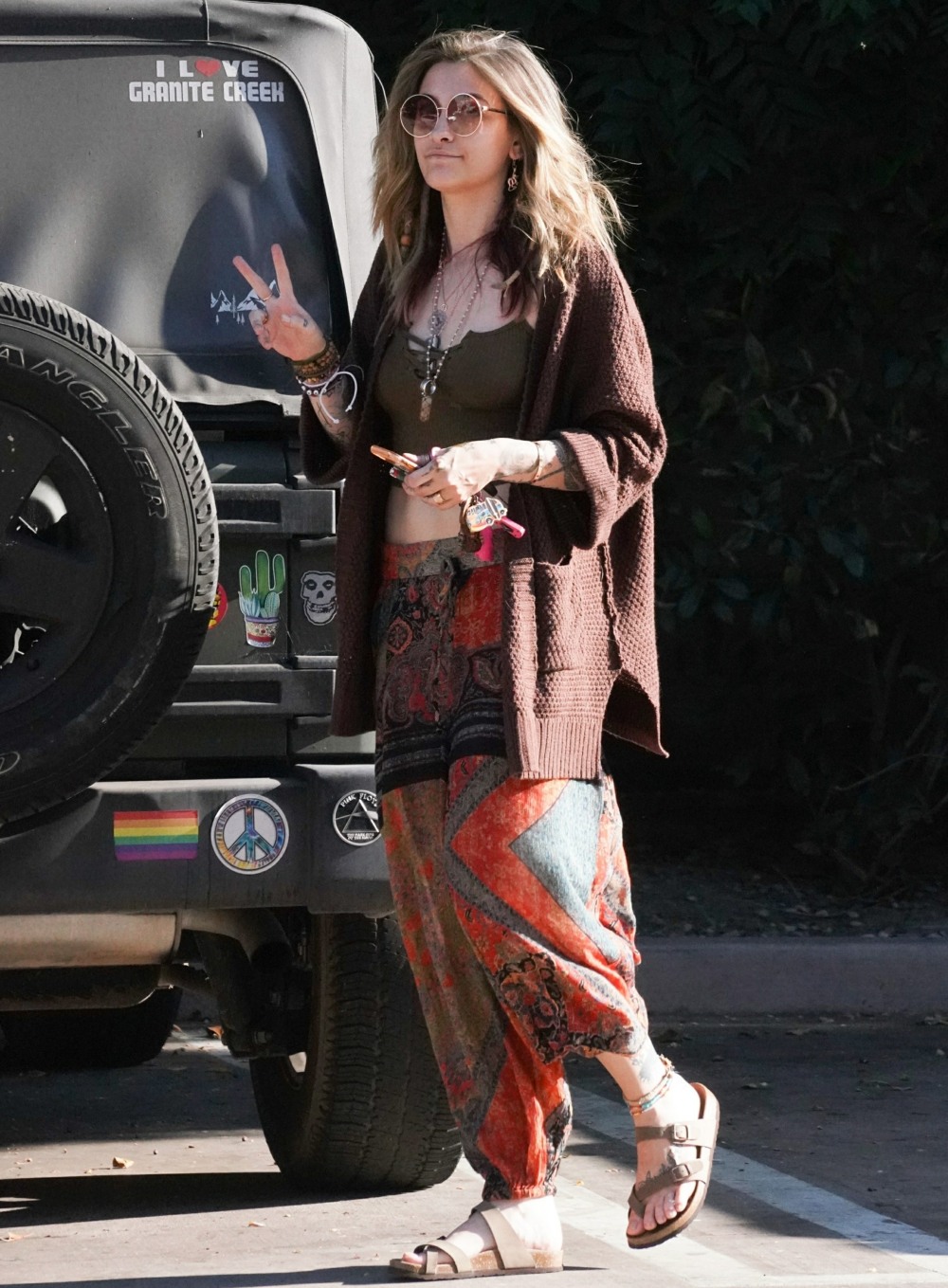 Photos courtesy of Backgrid.
Source: Read Full Article