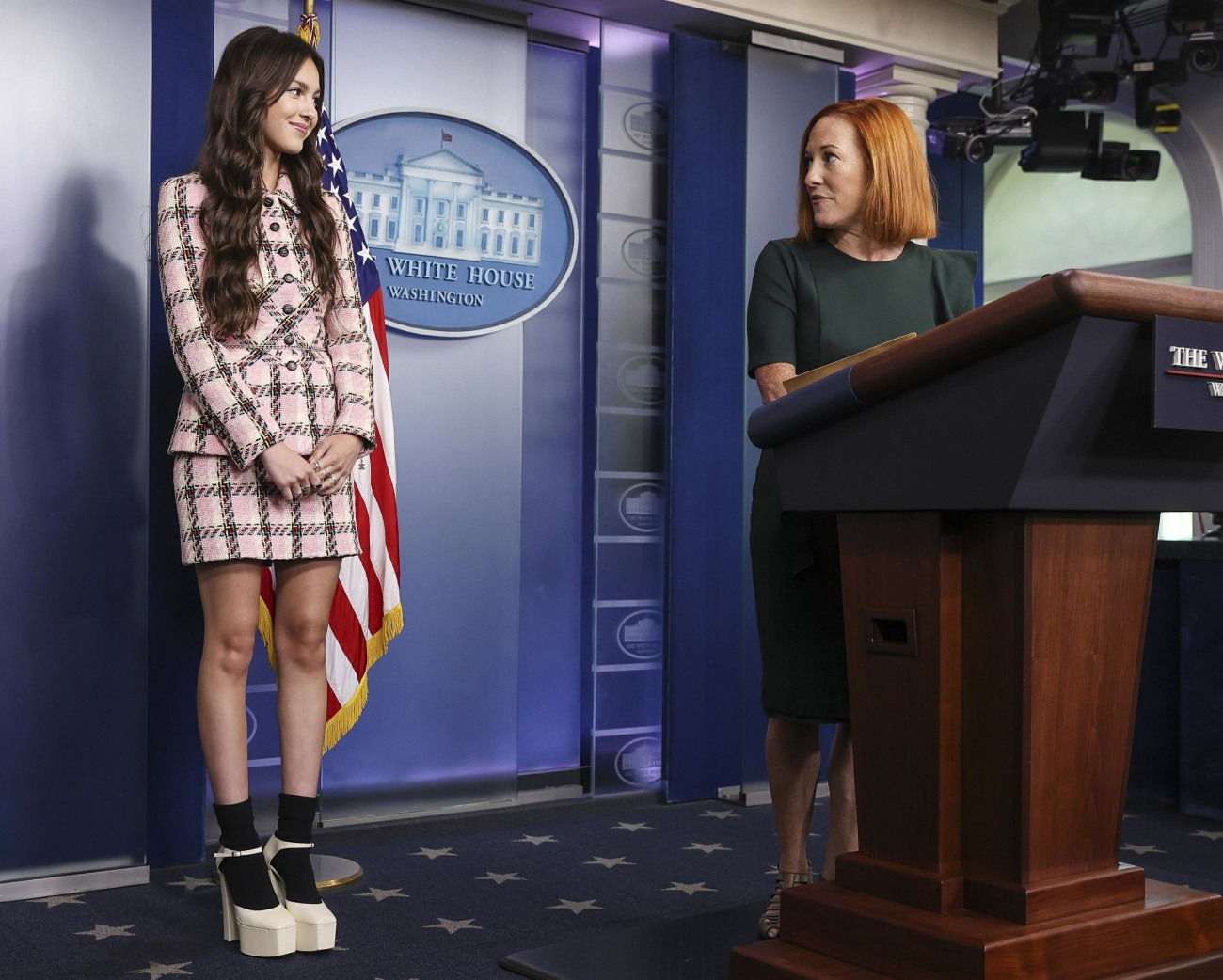 Olivia Rodrigo's "Drivers License" came out in January and broke pretty much every record out there for streaming, downloads, charts, everything. She became a pop culture phenomenon almost instantly – even if you were unfamiliar with High School Musical, every single person quickly learned the background of Olivia's hit song. "Drivers License" was featured in a Saturday Night Live skit, and then Olivia guested on SNL to perform. She's getting magazine covers and celebrity profiles and tons of attention. My point? It's weird that so many Washington, DC people were like "who??" when we learned on Tuesday that Olivia would visit the White House.
I have no idea how long it took to put this visit together, but it seemed to come together pretty dang quickly. President Biden's current push is to convince teenagers and people in their early 20s to all get vaccinated. So instead of sending out a bunch of grey-haired doctors to speak to the youths, the Biden White House sought young celebrities to use their platforms. Which is where Olivia comes in! She was invited to appear at the White House and speak at the Press Room's podium about youth vaccinations.
She did a million times better than I would have, speaking in front of the White House press corps and Jen Psaki, on national/international television! She's a sweetheart and I loved that she did this. It's incredibly cool to see that people in the Biden White House were smart enough and culturally attuned enough to put this together. Hell, it might have even been Joe Biden himself – he has a million grandkids and I'm sure his granddaughters were like "Pop-pop, listen to this great song, it's by Olivia Rodrigo!" And he liked it!
Olivia also recorded a video for the @POTUS social media, which I'm including below. Fashion notes: Olivia wore a vintage (1995) Chanel suit and platform sandals. The sandals got a lot of commentary, but again… y'all need to think about the sh-t we wore when we were 18 years old. Maybe she truly thought the sandals were amazing. Anyway, all of these photos are incredibly cute. I'm very proud of her!
— President Biden (@POTUS) July 15, 2021
— Pop Crave (@PopCrave) July 14, 2021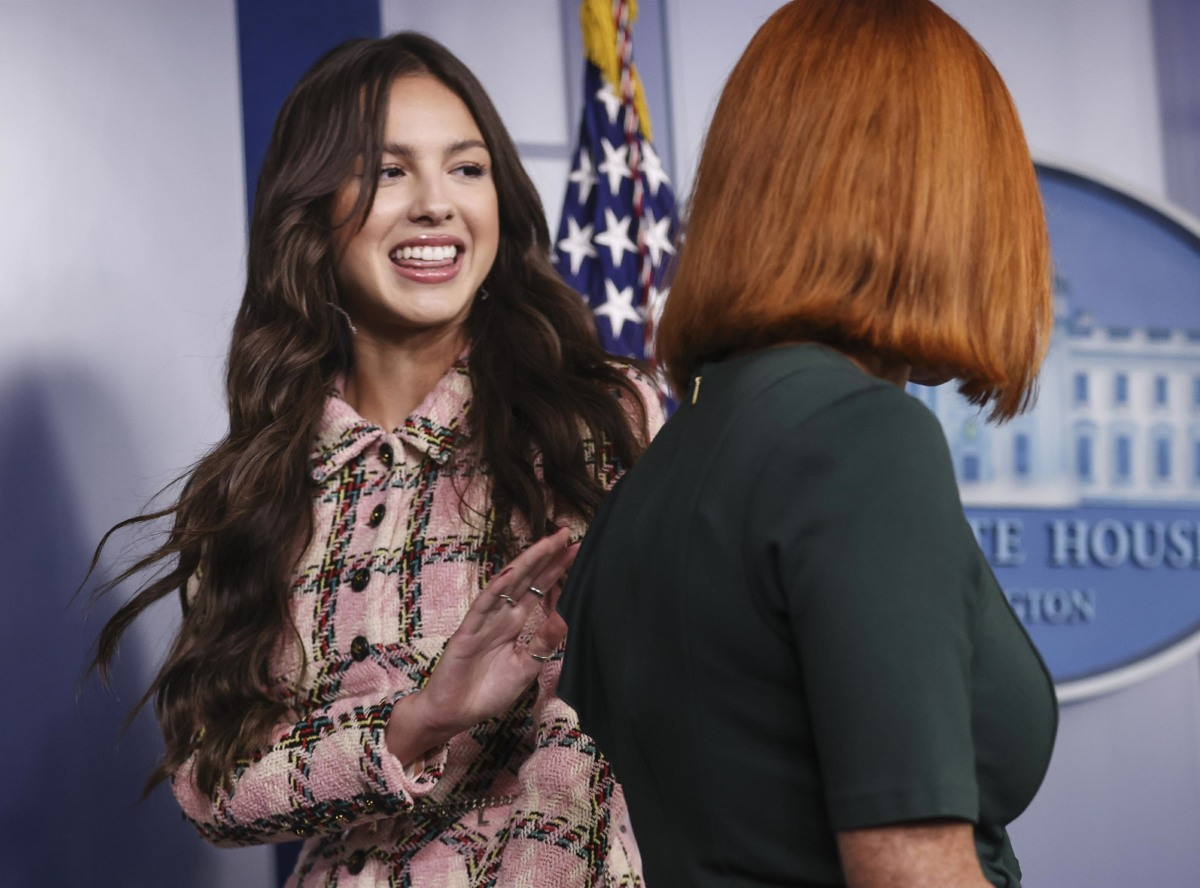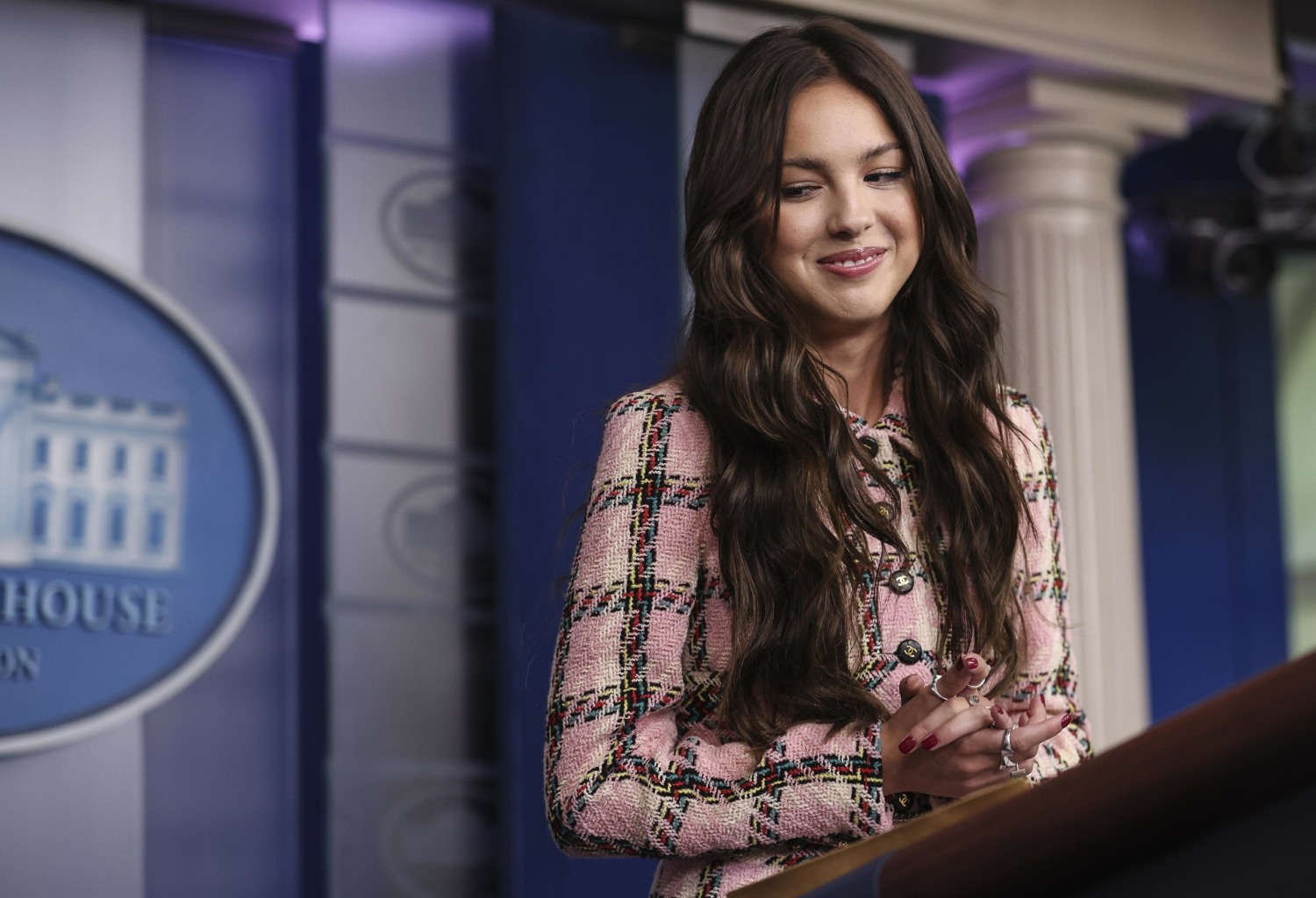 A post shared by President Joe Biden (@potus)
Photos courtesy of Backgrid.
Source: Read Full Article