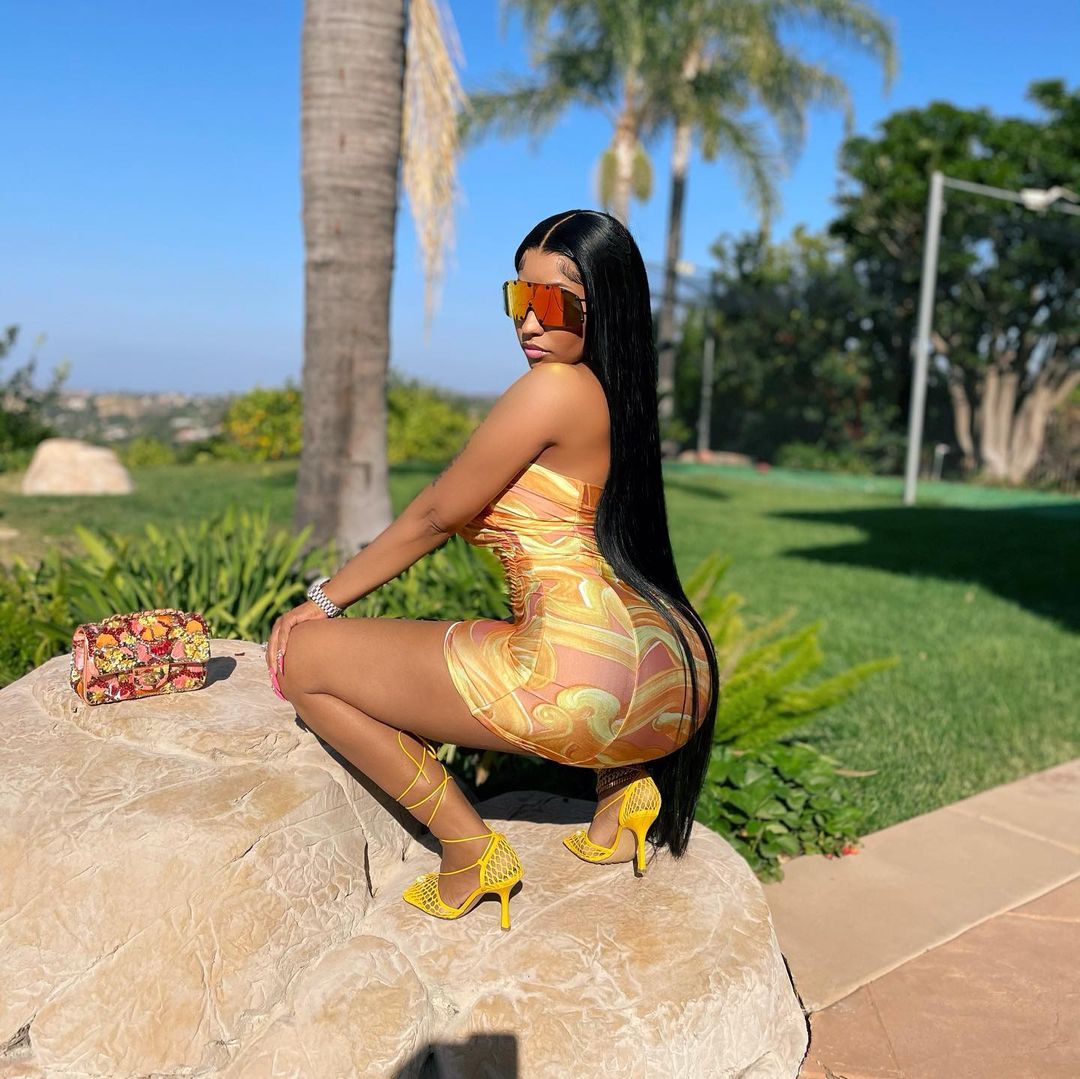 Nicki Minaj is back. We all knew she would be. In 2019, Nicki announced her "retirement" from music, saying that she wanted to focus on her marriage to Kenneth Petty and starting a family. She gave birth to a son (we still don't know his name) and she legitimately kept it pretty lowkey for a few years. Now Nicki is back with new music and she's feeling chatty with her fans. Nicki posted a lengthy essay on her website about what she's been up to, and during her maternity leave, she got really into The Crown. Which seems off-brand for Nicki, but it also sort of makes sense? It's a soap opera and I can see how it would appeal to Nicki. Some highlights from this essay:
On The Crown: "My darlings, as I complete this album & documentary, I am also obsessing over "The Crown" on Netflix. The great Kenya Barris recommended I watch it & I've been hooked ever since. It's safe to say I've watched every single episode of every single season at least 5 times each. Lol. Yikes. I know."

On the cast of The Crown: "I can't get enough of Claire Foy's perfect face. I want to eat it. It just does the right thing in every single scene. Lmao. I also can't believe how much I enjoy Gillian Anderson's portrayal of Margaret Thatcher. Seeing as tho I'm such a Meryl StreepINISTA. I love Helena as Princess Margaret & Josh as Prince Charles, although let's face it; he's a tad hunkier than the real Prince ever was— and yes, I just used the word "hunkier". Olivia Colman as the later Queen… she's a great actress. I actually enjoyed her portrayal of Mrs. Thatcher's daughter in the IRON LADY even more than I enjoy her in this role! Go figure. BRAVO to the entire cast, writers & directors.

She's really into ice: "Since becoming pregnant I can't stop eating ice. I'm now up to about 20 cups per day. I eat them out of the red plastic cups. The cups must always be stacked in two. "Double cup love, you the one I lean on". Lol. It simply doesn't taste right when I eat it out of one lil flimsy cup.

On her son: "I've also been completely overwhelmed with joy & fulfillment in the world of Papa Bear. Each day creates a new & fascinating, magical memory that I hide far away into a little cute compartment of my heart; vowing never to forget any of it. Like. He's just a cute liddo marshmallow. I can't take it. His favorite movie is Madagascar (Escape 2 Africa) won't stop watching it. LOL. He's so smart, funny, sweet, competitive… it's kind of crazy how they have a full personality so early on. Yesterday I made him say mama. Even got it on video. Just… Wow.
[From Nicki Minaj's website]
She gave birth to her son last October, so the baby isn't even a year old! And his favorite movie is already Madagascar? More like it's one of Nicki's favorite movies and he probably just enjoys the colors and voices. As for her love of The Crown… it really amuses me how that show has become such a cultural touchstone. Grandmothers watch it, moms watch it, dudes watch it, Gen Z watches it, rap empresses watch it. It's like Downton Abbey – a soap opera with a lot of money.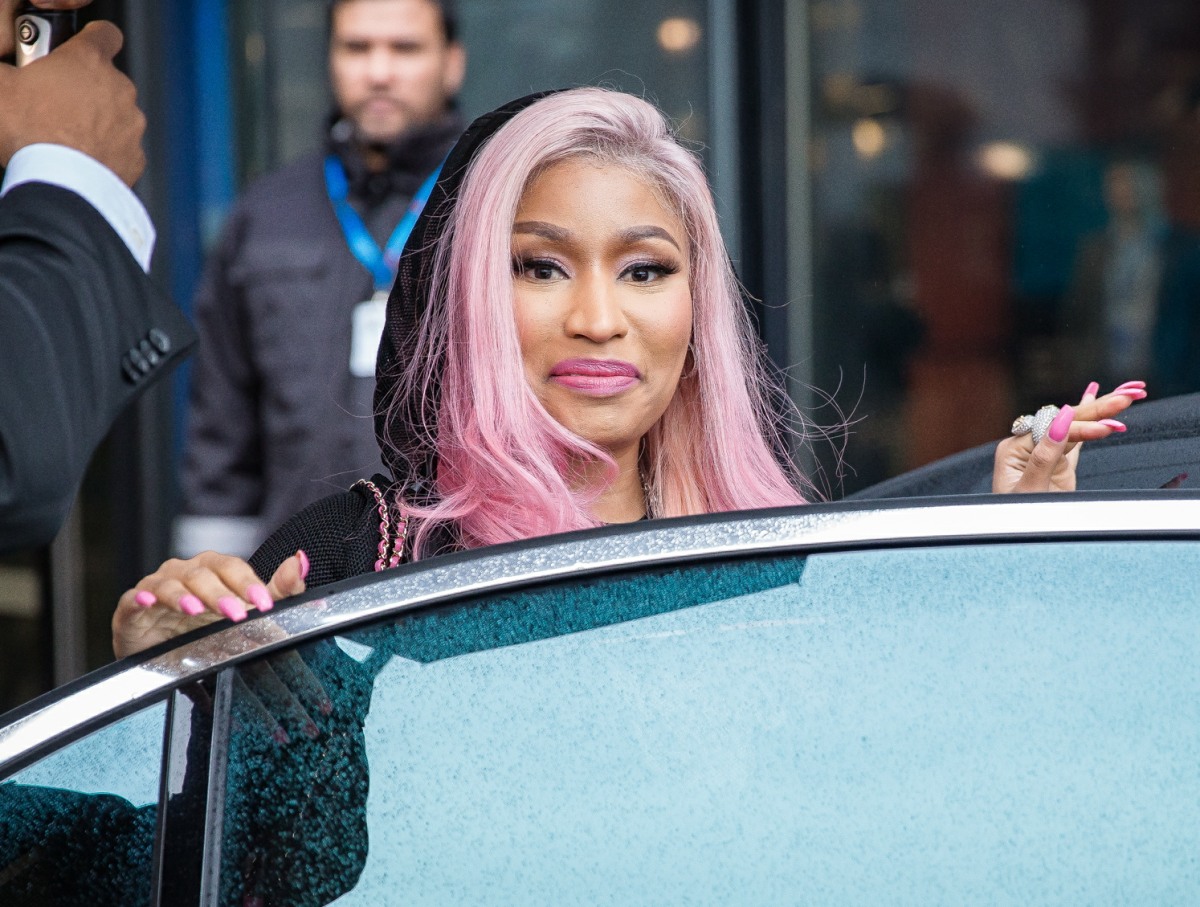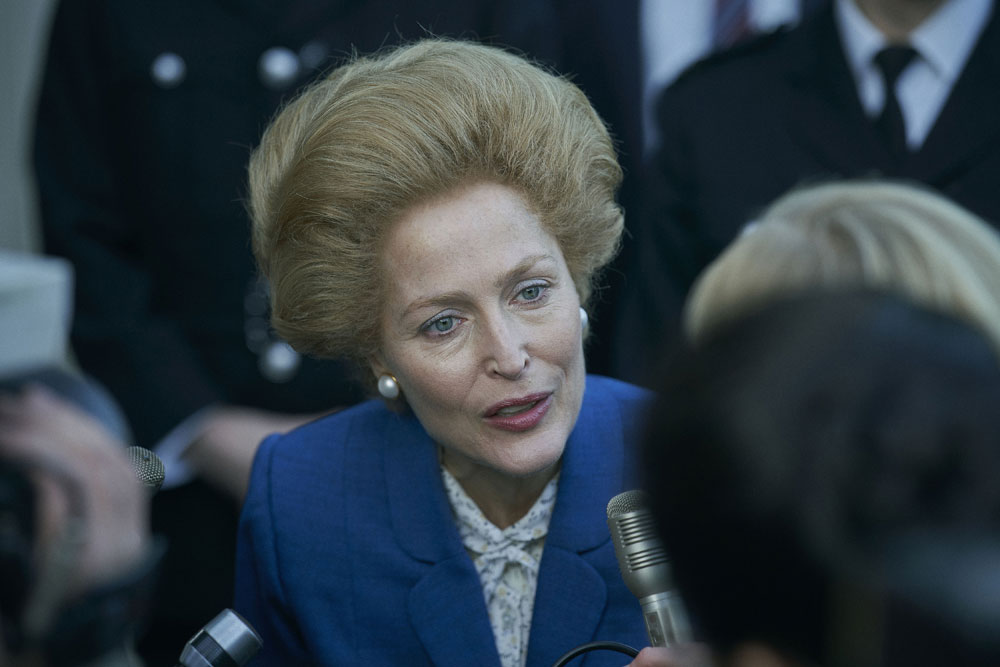 Photos courtesy of Avalon Red, Backgrid, Netflix.
Source: Read Full Article