Embed from Getty Images
Mila Kunis is still promoting Breaking New in Yuba County, which starts streaming tomorrow. She's also still giving interviews from the cavernous stone space in her house that looks great, but the acoustics, oi! I'm delighted to get to see a glimpse in these folks beautiful homes but not when I need to listen to what they're saying. Mila called Ellen DeGeneres and talked about the movie, which she did as an excuse to work with Allison Janney. (I mean, who wouldn't?) She also confessed she's still feeling guilty about using the Cheeto commercial she filmed as an excuse to get away from her kids during the pandemic. Plus, she admitted she and husband Ashton Kutcher picked the wrong year to observe Dry January.
On getting the offer for the commercial
I was literally like, 'I don't care. I need to get out of this house!' I looked at it as a two-day vacation. I was like, 'We're getting out, we're going to shoot this thing and we're going to get away from our children.' I'm a horrible mom.

How weird it was to shoot the commercial
We showed up, it's really uncomfortable. You're not wearing a mask, you feel really vulnerable. You feel like a lemming – no is allowed to talk to you, you don't talk to anybody. You don't know what anyone looks like. It's a bizarre circumstance. Then I was pretty convinced I had COVID. Knock on wood it didn't happen and I got two days off from my kids. I'm a horrible mom.

I love my kids very much, but they're like dogs. They can sniff you out. They know your smell, they know what room you're hiding in. You can't get away from them. You just can't. They're just there!

On Dry January
That quickly turned to wet February. Dry January was a terrible idea. When the insurrection happened we're like 'this is a mistake. We made a mistake'
[From two videos on Ellen on YouTube]
As a parent I would use any excuse to get out of the house right now. If my kids were safe and I was relatively assured I would be safe while gone, you wouldn't believe what I'd agree to. I wonder if Mila actually feels this guilty or feels like she just should keep saying it. It sounds like all precautions were taken and everyone is fine – I don't think Mila needs to beat herself up anymore. Also, I saw the commercial they filmed. I'd feel guilty about the final product over anything that led up to it. I posted it below. Shaggy's awesome, he always is. And I know I will get my feminist card revoked, but I love that song. Ironically, my husband and I used to joke about rewriting the lyrics so we could continue to sing it when the kids were young. So I should have loved the ad. But the execution was only okay. And OMGawd, whoever decided to let Ashton sing should be sent back to the mail room right now.
As for Dry January, I can kind of relate. I do usually observe Dry January, but we didn't even consider it this year. Not because of 2020, although that would have been a factor otherwise, but my migraines have cut our drinking in half already. A month with no alcohol isn't really a rarity anymore, so we don't need to schedule it. On January 6th, all I wanted was a drink. I even thought about a martini after not having hard alcohol in almost a year. But I could tell the stress of the day would mean a certain migraine if I had anything at all, so I rode it out sober as well. Like Mila, I can't say I was happy about it. But remembering back on my Dry Januarys, yes, they did make the first weekend in February very wet. Almost like, what was the point?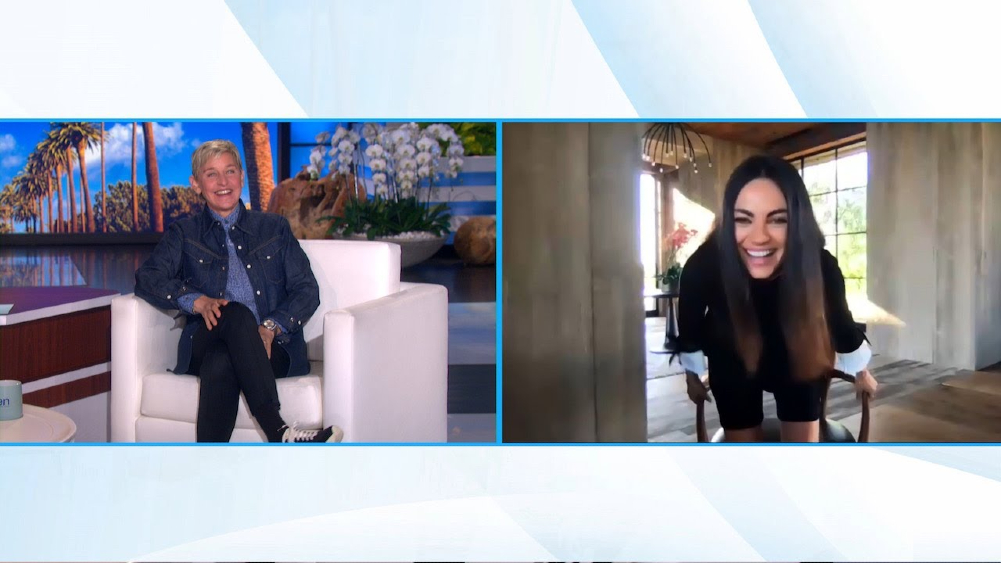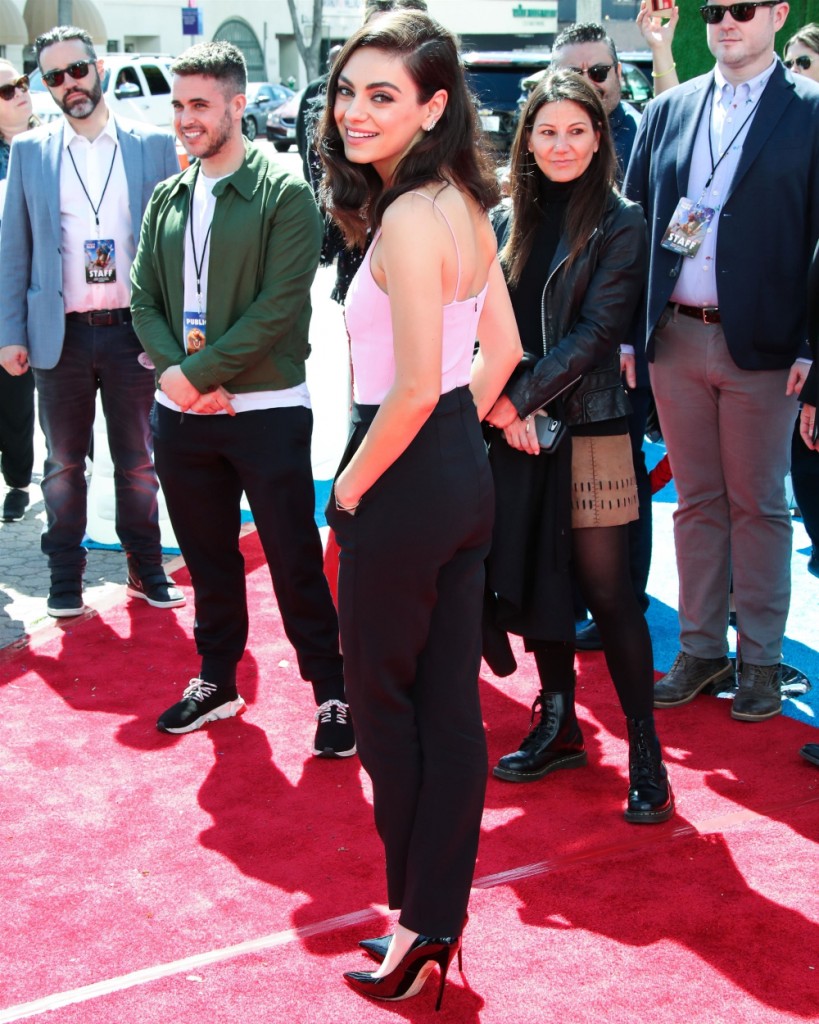 Photo credit: Getty Images, YouTube and Backgrid
Source: Read Full Article