Today in Megan Fox Looks Like She Walked Straight Out of Euphoria High, the actress hopped on Twitter to reveal her latest vibe: BDSM Spice. Though, she actually wore this look over the weekend while celebrating Avril Lavigne's new album, Love Sux.
https://www.instagram.com/p/CaiJfGMPR2O/?utm_source=ig_embed&utm_campaign=loading
A post shared by Megan Fox (@meganfox)
Megan was accompanied by her fiancé Machine Gun Kelly—who showed off freshly dyed pink hair for the occasion and a casual crop top—and the couple were joined by Hot Topic mascots Travis Barker and Kourtney Kardashian. Sounds like a fun night circa 2004!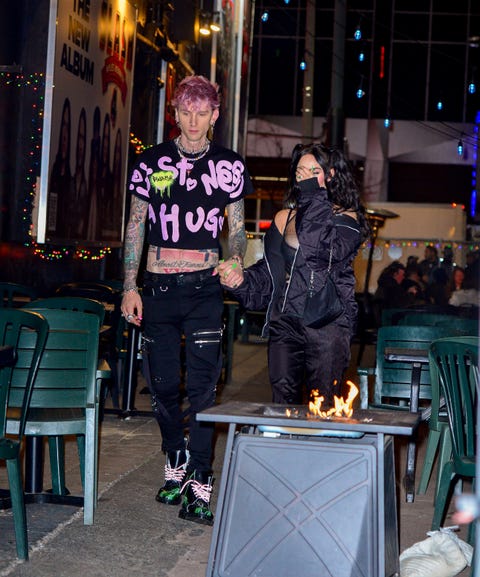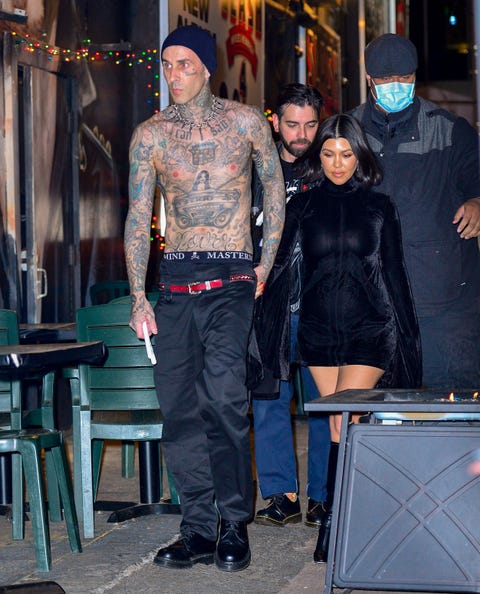 In other news, apparently Megan and Machine Gun Kelly are busy planning their wedding, the theme of which will be…gothic-ish? Maybe? Speaking on The Late Late Show with James Corden, Machine Gun Kelly said he and Megan want to create some pretty elaborate set pieces for the ceremony that might be tricky to actually make happen, including a "red river" and "gothic" elements. Naturally, this makes finding the location kinda difficult.
Here's a direct somewhat confusing quote from MGK on the subject: "When they can build me like a red river with like gothic…the location is hard. Trying to find a spot that's matching my artistic…"
Got it!
TBD on if Megan and MGK will be sampling each other's blood during the ceremony, or if that was simply an engagement-only situation, but literally cannot wait for pics of this wedding to emerge on the internet (once they find a location that accommodates their red river, of course).
Source: Read Full Article