Joanna Gaines pens an inspiring column in the spring issue of Magnolia Journal. This issue focuses on nourishment and growth. In a letter to her readers, Gaines talks about the importance of taking time to nurture yourself. She also discusses the joy we can obtain from paying closer attention to nature and letting our environment inspire us. Here's the timely message she shared in her magazine.
Joanna Gaines says spring offers a 'great gift'
Gaines gets excited about spring. She says this season is filled with possibilities. It's a new beginning, a time to plan for the future and dream once again. "This is the greatest gift that spring offers our hearts and minds—it reminds us that we can begin again," says Gaines in her Magnolia Journal column. She says each spring reminds her that "a new chapter" is about to unfold in her life.
Gaines says the spring is an opportunity to work on self-care. It's easy to get so busy that you forget to take good care of yourself. However, Gaines says nurturing yourself requires taking a moment to pause. "In the midst of life's distractions and responsibilities, thoughtful repetition becomes essential to carving out space to nurture the things we love and the person we're growing into," says Gaines.
Nurturing yourself and others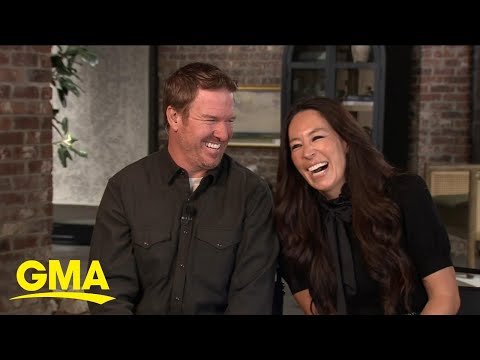 The Fixer Upper: Welcome Home star says nurturing yourself and your life doesn't have to involve a big gesture. Rather, it can start with something small like baking a batch of cookies (if that's something that nourishes you). According to Gaines, each part of your life can benefit from making small changes. There is a domino effect that occurs when we water the parts of our life that have become dry.
Although it feels great to nurture yourself, Gaines says it's also fulfilling to nurture others. "The act of offering what we have so others can grow is perhaps my favorite aspect of nurture," says Gaines. She goes on to say that we each have "room to grow and fruit to bear."
How Joanna Gaines nurtures herself
Gaines finds nourishment from gardening. In her column, she talks about how her garden invigorates her and reminds her of the new season ahead. She derives strength from the sight of new buds and the "first sign of new life" that emerges in her greenhouse.
Gaines also finds nourishment from spending time at home. In her book, Homebody, she says home is where she feels most comfortable and accepted. It's the place where she can recharge and replenish her energy. Home is where Gaines prefers to be because it offers a haven far away from the noise and chaos the outside world sometimes brings. She compares her home to being inside the eye of a hurricane.
RELATED: 1 Thing Joanna Gaines Did to Spend More Time With Her Children During a Busy Season in Her Life
Follow Sheiresa Ngo on Twitter.
Source: Read Full Article