Are celebrity recipes life-changing? Drew Barrymore's chickpea pasta is, according to the actor turned talk show host. The Charlie's Angels alum made her chickpea pasta recipe on TV in 2020. In addition to explaining why it's changed her life, the 46-year-old offered up her secrets — and a few tips — for making the pasta dish at home.
Drew Barrymore likes to make 'very healthy versions' of her favorite dishes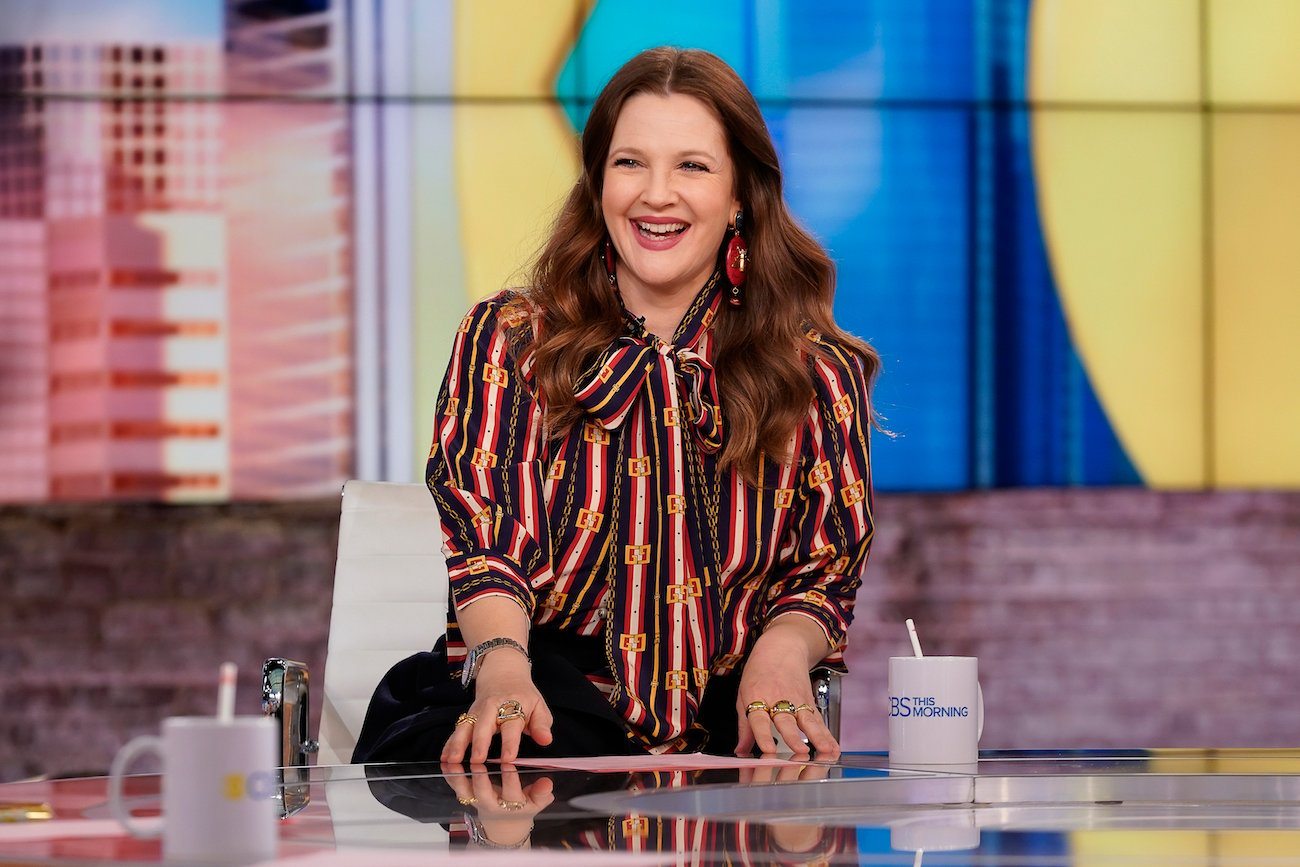 Barrymore got candid during her first solo kitchen segment on The Drew Barrymore Show in September 2020. The mother of two let the audience in on how she's changed the way she cooks. After professing her love for food Barrymore said she'd been "on a wrecking ball pendulum swinging back and forth" between "heavy, thin, heavy, thin."
So she took a closer look at her eating habits and decided to make "healthy alternatives of dishes" she loves because cutting them out didn't work for her. "When I was doing the chicken and broccoli type of diet and working out all the time, here's what happened. I would go off the rails and then my pendulum would swing all the way that way," she explained. "So I've tried to find foods that actually are just like the foods I love but very healthy versions of them."
Chickpeas are the 'secret' to Drew Barrymore's pasta recipe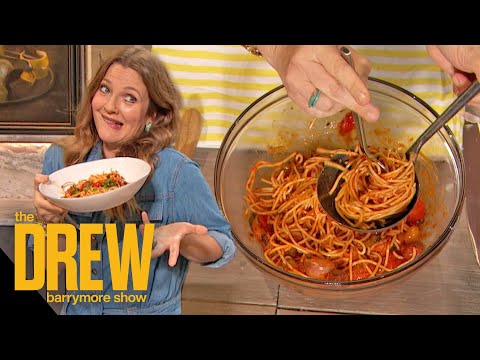 Here's where Barrymore's chickpea pasta dish comes in. She's "not deprived" and is "totally enjoying" herself making the pasta that's "really near and dear" to her.
"I could eat pasta every single day of my life," she told the audience. "I have the metabolism of a sloth who's asleep at the switch so, unfortunately, I cannot." Her solution? Make a simple swap. "So I'm going to make a spaghetti today that's actually made with — secret ingredient — chickpeas," she said before adding, "this pasta has changed my life."
While the secret to the recipe (get all the details on The Drew Barrymore Show's official website) is chickpeas the star of the dish is the sauce. Barrymore, a self-professed "bird brain" in the kitchen, demonstrated just how easy it is to make, telling the audience "if I can do it, trust me, anyone can do it."
According to Barrymore the thing that takes the longest is cutting up the cherry tomatoes. "This whole sauce should take 10 minutes," she said. Why is it such a fast sauce? It's simple but it also doesn't require a lot of prep. Barrymore tosses garlic in the pan with the peel on, a tip from chef José Andrés she described as a game-changer.
"You're just going to keep cooking it down. Eventually, the cherry tomatoes will just sort of break open but will remain intact enough and you're going to have what looks like a restaurant dish," she said.
Drew Barrymore's 'secret tip' is to add harissa paste
Now for Barrymore's not-so-secret secret. "My secret tip is I love a little harissa paste," she said. The Tunisian spice, which she adds in dots all around the pan, gives the dish a "nice, smoky spicy" element.
Don't like spice? Skip the harissa paste and go straight for tomato paste, which Barrymore also adds to the sauce.
Source: Read Full Article