Drew Barrymore once had the ride of her life with Keanu Reeves, who took her for a fast motorcycle ride during her 16th birthday party. Barrymore recalled the memorable moment when Reeves sat down on her talk show, sharing how freeing the experience was.
Keanu Reeves once gave Drew Barrymore a very fast motorcycle ride
During Reeves' Dec. 21 appearance on The Drew Barrymore Show, the host recalled a very memorable motorcycle ride with the actor.
The two actors appeared in the 1986 movie Babes in Toyland and, while they could have lingered down memory lane of the obscure movie, Barrymore moved the conversation along to the time Reeves stopped by her sweet 16 birthday party at a club.
She reenacted the moment when he walked in, grabbed her by the hand, and walked outside so he could take her for a joyride on his motorcycle through Los Angeles.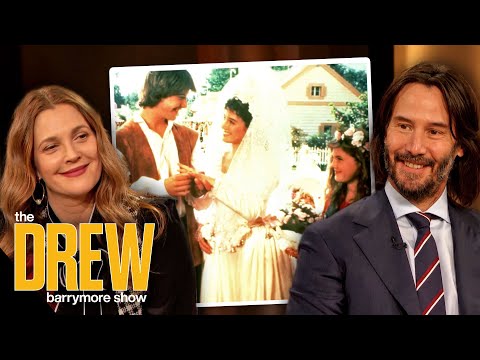 Barrymore called the ride with Reeves 'irresponsibly fast'
There was nothing leisurely about the ride, with Barrymore recalling the freeing feeling of the moment and how hard it is to recapture that kind of carefree vibe.
"We drove at the warp speed of my life," she said. "We went and you took me on the ride of my life. And I was so free, I was such a free human being, and it was just this moment where I just remember loving life and being so happy."
It definitely stuck with her. "And I hold it so dear because the older we get, the harder it is to get to that feeling," Barrymore explained.
She recalled skipping back into the birthday party afterward. "I didn't even think of it as a sweet 16 but I'm now realizing you can't have a better sweet 16 than being put on your motorcycle and having the moment where you understand what freedom is," Barrymore said.
Reeves responded, "Oh wow. We probably went fast."
Barrymore confirmed, "So fast! Like irresponsibly fast."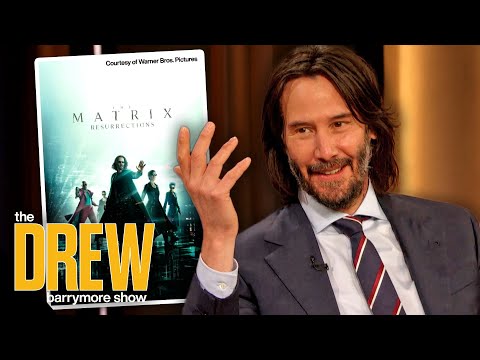 Barrymore praised Reeves for being 'gracious,' 'kind,' and 'humble'
During the interview, Barrymore praised Reeves for "being so incredibly gracious" about his career success. She called him "kind, humble, gracious, hardworking, lovely" in the way he's such a positive example of being gracious about fame.
Reeves, forever uncomfortable with a compliment, said, "It's kind of you to say that." He added, "I mean, I love what I do, right? I love acting. I like rolling up the sleeves, I like going to work … we ain't doctors saving lives. But we can change lives."
Reeves discussed the passion he has for acting that makes him feel free. He reflected on his profession, giving a little giggle when he described what it's like when "action" is called on set. "That's like, it's fun. It's fun," he said. "So I'm really grateful to be able to earn a living and have a career … it's something that I love."
Source: Read Full Article