Stevie Nicks and Christine McVie have long relied on each other when recording and touring with Fleetwood Mac. According to McVie, however, they don't communicate much when the band isn't touring. In 2018 and 2019, Fleetwood Mac embarked on a lengthy tour. Since then, the band has been inactive. McVie said that not only are they not working on new music, they're barely speaking at all. She shared what her relationship with Nicks was like on tour and why they haven't been in contact.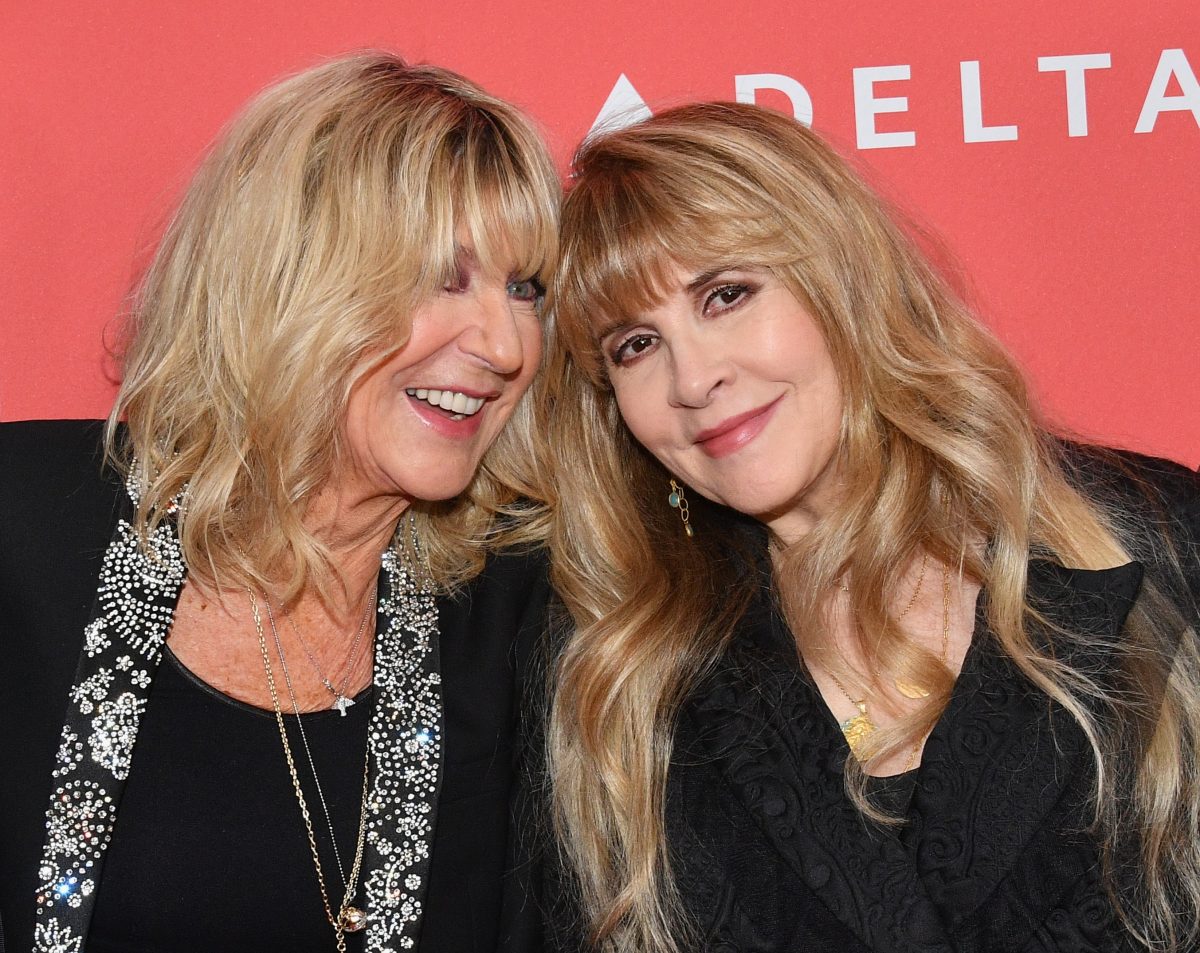 Christine McVie said her friendship with Stevie Nicks improved when she rejoined Fleetwood Mac
McVie rejoined Fleetwood Mac in 2014, following a 16-year hiatus. Nicks realized how much she'd missed her friend and bandmate once she returned.
"When we went on the road, I realized what an amazing friend she'd been of mine that I had lost and didn't realize the whole consequences of it till now," Nicks said, per the Star Tribune.
McVie believed that their relationship had improved.
"Stevie and I are really good friends, in fact I think we're better friends now than we were 16 years ago," she told theartsdesk. "And it's a fact, when it's the Buckingham/Nicks show backed by John and Mick, that's going to cause a lot of tension and stress. But with me in there, it gave Stevie the chance to get her breath back and not have this constant thing going on with Lindsey: her sister was back."
She revealed that they haven't spoken much since Fleetwood Mac's last tour
McVie said that they also got along well on Fleetwood Mac's most recent tour, which concluded in 2019. Afterward, though, they fell out of touch.
"I don't communicate with Stevie [Nicks] very much either," she told Rolling Stone in 2022. "When we were on the last tour, we did a lot. We always sat next to each other on the plane and we got on really well. But since the band broke up, I've not been speaking to her at all."
She doesn't know that they'll ever tour together again.
"I don't know. It's impossible to say," she said. "We might get back together, but I just couldn't say for sure."
Christine McVie said she didn't speak much to Stevie Nicks when she left Fleetwood Mac in 1998
Similarly, Nicks and McVie hardly spoke when McVie left Fleetwood Mac in 1998. Her most frequent contact was Mick Fleetwood. 
"I went for years without seeing Stevie or Lindsey [Buckingham] but Mick was always just there, on my shoulder," she told The New Yorker in 2015.
When she rejoined the band, though, her friendship with Nicks righted itself. She used a bracelet Nicks gave her to represent her relationship with Fleetwood Mac.
"Stevie gave me this chain," she explained. "It used to have a diamond feather on it. It's a metaphor, you know. That the chain of the band will never be broken. Not by me, anyways. Not again by me."
Source: Read Full Article