TL; DR:
Christina Haack's son, Hudson, appeared in one of the Christina on the Coast star's Instagram posts in April 2022.
The HGTV star's followers remarked on Hudson's appearance in the comments, saying he "looks so grown up." 
Haack's son, Hudson, has been featured on her Instagram on other occasions.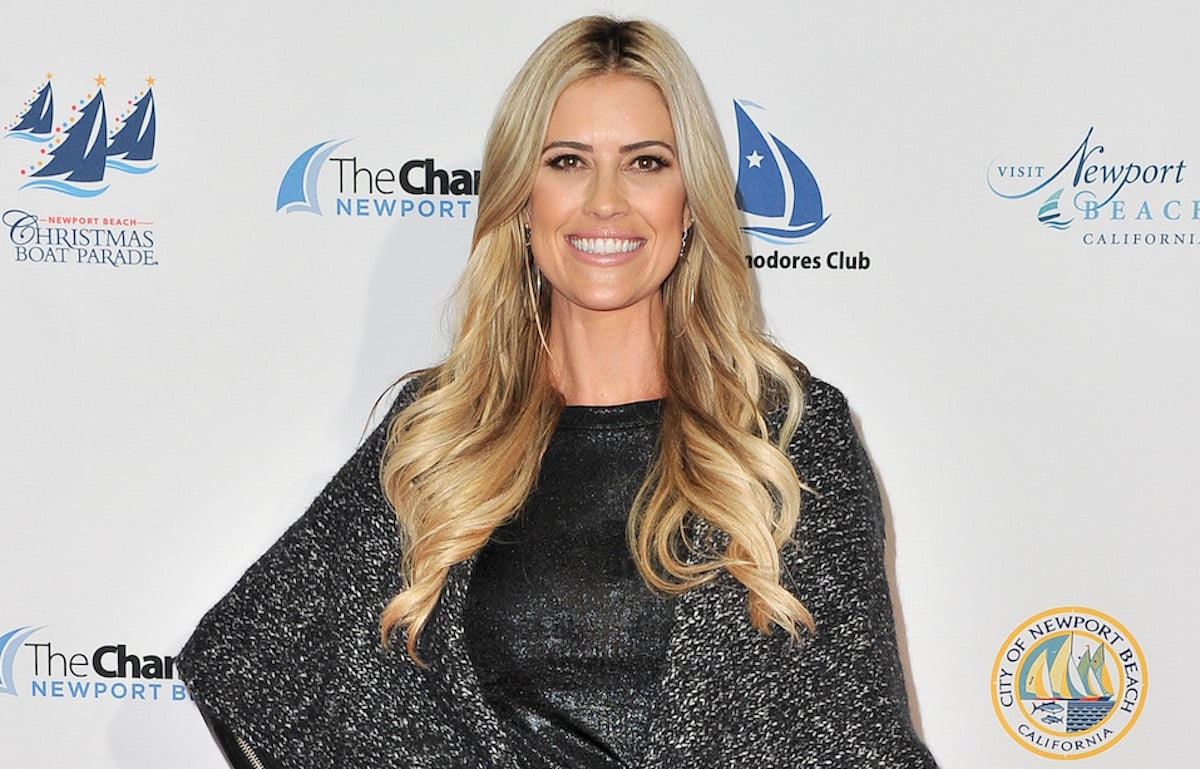 Christina Haack's son, Hudson, is all grown up. At least, that's what fans are saying following one of the Christina on the Coast star's most recent Instagram posts featuring an adorable photo of her 2-year-old son.
Christina Haack welcomed her son in 2019 with ex Ant Anstead 
Haack became a mother of three when she and her ex-husband Ant Anstead welcomed their now-2-year-old son Hudson in September 2019. The TV personality shares two children, 11-year-old daughter Taylor and 6-year-old son Brayden, with her ex-husband and Flip or Flop co-star, Tarek El Moussa.
Following their divorce in 2021, Haack and Anstead continue to co-parent Hudson. Meanwhile, both have since moved on romantically. Haack sold the house she and Anstead lived in. She also secretly married Joshua Hall after getting engaged in September 2021. As for Anstead, he is dating Renée Zellweger. 
Fans say Haack's son, Hudson, looks so much older with a new hairdo
On April 15, 2022, Haack took to Instagram to share an adorable snapshot of Hudson. She posted a photo of Hudson sporting a new, slicked-back hairdo. 
"When you're feeling yourself 😉," Haack captioned the post. In one photo Hudson's giving the camera a big smile while sitting on what appears to be a bathroom counter. In another, he's looking over his shoulder at his reflection in the mirror with a grin on his face.
Almost immediately, fans left comments saying they couldn't believe how much older the 2-year-old looked.  
https://www.instagram.com/p/CcYg1PpvrV-/
"Oh my, he went from a toddler to a lil man," one person said. "He looks so grown up ❤️," added another. "When did he become a teenager?!" another one of Haack's followers said. Other comments included things such as "He looks so much older!" and "Can't believe how big he is❤️."
Some said Hudson's grown-up look was all thanks to his hairdo. "Looking so grown up with his hair like that!" one person wrote. "Omg no 🥺 He looks 16 here! 🥺 He's so handsome but I want him to stay a baby foreverrrrrr 🥺❤️," added another.
Hudson has appeared on the HGTV star's Instagram on other occasions
Haack's son, Hudson, didn't make his debut on the HGTV star's Instagram with the aforementioned post. Far from it. Haack's known to share glimpses of her three kids quite often on her social media.
In March 2022, Haack shared a sweet photo of Hudson and Brayden. In this instance, it wasn't Hudson's hairdo that caught fans' attention but rather Brayden's resemblance to his dad. In another Instagram post from the same month, Haack's son, Hudson, showed off his puzzle skills while the Christina on the Coast star praised his brightness.
A few weeks before sharing Hudson's hairdo, Haack referred to him as her "sweet busy bee" in another post. She shared a photo and video of Hudson putting toy bees in a wooden hive. 
Source: Read Full Article