Buckingham Palace has officially addressed Prince Harry's upcoming book after the former senior member of the royal family confirmed on July 19 that he'd be working with Penguin Random House to release his first memoir.
In a statement, the father of two claimed he'd be telling the "accurate and wholly truthful" story of his life "not as the prince [he] was born but as the man [he has] become" (via The Guardian). He also claimed he'd be sharing all about "the highs and lows, the mistakes, the lessons learned" and hoped the book would "show that no matter where we come from, we have more in common than we think."
Harry vowed to donate the proceeds of the book to charity, though feathers were reported to have been ruffled in the royal family after it was confirmed he planned to release the book in the second half of 2022.
The timing holds particular significance, as 2022 will be the year the queen celebrates her Platinum Jubilee with a year full of celebrations. The royal family is said to be unhappy Harry's memoir could now "overshadow" the milestone. A Daily Mail source suggested the tell-all could be "the last straw" when it comes to his relationship with his family and could even potentially see Harry and his wife, Meghan Markle, uninvited from the family's celebrations.
But what did the royals just say about Harry's plans to potentially reveal more bombshells about his family members? Read on to find out.
What did Buckingham Palace say about Prince Harry's book announcement?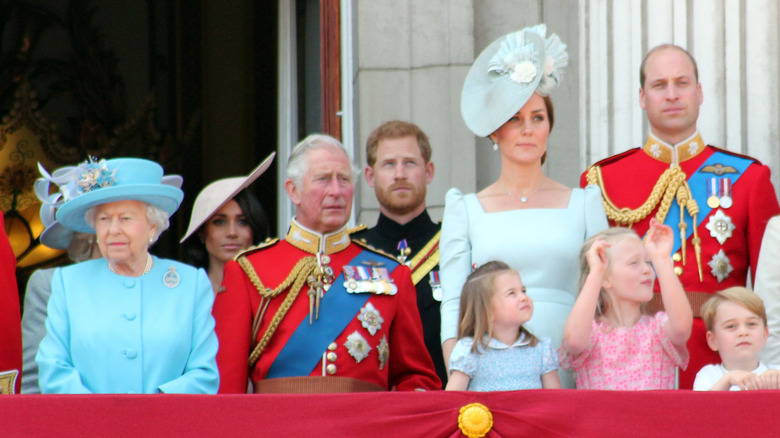 Buckingham Palace issued a statement about Prince Harry's memoir amid much speculation about whether or not Harry told them about his plans. After People reached out for comment regarding how much the royals knew about the book before Harry went public, Buckingham Palace responded, "Any clarification about the book would be a question for the Duke and Duchess of Sussex."
It definitely sounds like the royals aren't too keen to speak out about Harry's latest venture…
A spokesperson confirmed to the outlet that Harry did give his family a "heads-up" about his book and spoke "privately" to them about what he planned to do "very recently." It wasn't revealed exactly which members of his family he purportedly spoke to, though the spokesperson pointed out he "would not be expected to obtain permission from Buckingham Palace."
The latest claims came shortly after Daily Mail alleged Harry apparently didn't let his dad, Prince Charles, know about his book. An insider said that the queen's son was supposedly "surprised" by Harry's decision.
The book reveal came after months of speculation about the state of Harry's relationship with the royals after he spoke out about them in multiple interviews. Harry and Meghan most notably sat down for a bombshell tell-all with Oprah Winfrey in March after distancing themselves from the royal family and moving to North America.
Source: Read Full Article