BLACKPINK often gives fans many fun things to enjoy, including several catchy songs and exciting performances. Now member Rosé is looking to be a part of people's sleep routines as well. She recently announced a collaboration with a company that will hopefully help lots of fans fall asleep.
BLACKPINK members have worked with many brands
BLACKPINK is currently one of the biggest K-pop groups in the world. As such, the four members—Rosé, Jennie, Jisoo, and Lisa—are attractive brand ambassadors for many companies. 
The members have worked—either individually or as a unit—with international brands such as Louis Vuitton, Dior, Samsung, Kia, and Adidas.
According to IBTimes, the group had a combined net worth of $34 million in 2020. 
Rosé has partnered with the Calm app to help fans sleep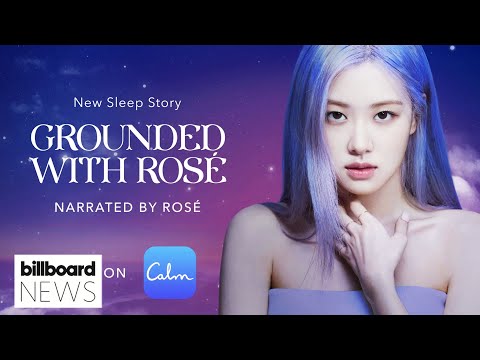 Rosé recently announced a surprising partnership with the Calm app, which has many features to help people meditate or fall asleep. The singer has joined other celebrities, such as Harry Styles and LeBron James, in narrating stories for Calm's "Sleep Stories" section.
"Taking time to connect with myself at the end of every day is so important for my mental health," Rosé said, according to Teen Vogue. "I am so excited to share a Sleep Story on Calm to help others find their own moments of rest and reflection."
Rosé also shared her excitement in an Instagram post.
"I've been dying to share this exciting news with you all but I finally get to tell you – I have my very own sleep story, out now on @calm!!" Rosé wrote. "I started using Calm almost two years ago and it's helped me get a comfortable, good nights sleep every single time. I literally dreamed of recording my own version someday, so thank you Calm for having me join in this fun project."
She added, "I certainly won't be able to fall asleep to my own sleep story just yet (still getting used to hearing my own talking voice lol) but I cannot wait for you guys to hear it. I hope you all enjoy it, let me know what you guys think, but most importantly: I hope it makes you all KNOCK. OUT. Lol."
Rosé's story is called "Grounded with Rosé," which is likely named after her hit single "On the Ground." As described by Teen Vogue, in the 30-minute story, Rosé talks about her own history with relaxation. She also guides listeners through breathing exercises and meditations. Additionally, the story features music from composer Kent Sparling, who has worked on movies such as Minari and Lost in Translation. 
Rosé once said she gets to sleep more as a solo artist
In early 2021, Rosé launched her solo career. Although she is still a part of BLACKPINK, Rosé once shared there are perks to working by herself, such as getting more sleep.
On the Korean show My Little Old Boy, Rosé said, "A good thing [about being solo artist] is that it doesn't take as long to get ready. I don't have to wake up early."
Source: Read Full Article