Update on Kate Middleton and Prince William's eventual move to Windsor Castle: it's not happening 'til they're good and ready. To catch everyone up real quick: the Prince and Princess of Wales literally just relocated from their country home Anmer Hall to Adelaide Cottage, which is located on the Windsor estate—just a five minute walk from Meghan Markle and Prince Harry's home, Frogmore cottage.
And now in the wake of Queen Elizabeth's passing, Charles becoming King, and Prince William being the direct heir to the throne, the couple are expected to move into Windsor Castle proper. Which they aren't thrilled about due to the fact that, once again, they literally just moved. Also, they already have a ridiculous number of houses?! Just saying.
But The Telegraph reports that Kate and William are not "expected to uproot their family to move into Windsor Castle" quite yet, and will instead "be allowed to choose to stay in Adelaide Cottage until they are ready."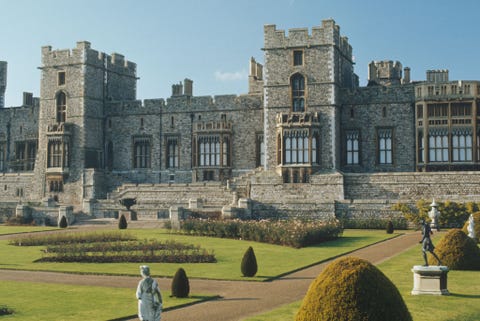 That said, William "really does like" Windsor Castle (lol) and plans are being "pencilled" for them to move there eventually, with an insider saying "There's plenty of scope for private quarters to be made comfortable. I don't think there's a problem finding a way to make it work for them as a family. They're very attached to it."
As far as a timeline goes, a source previously told the outlet that "They have indicated to courtiers that they want to give their children a chance to settle into school and avoid any more upheaval for as long as possible…. They are very happy right now at Windsor, and for the next decade or so, everything will be pretty much dictated by what is right for the children."
Got it!
Source: Read Full Article