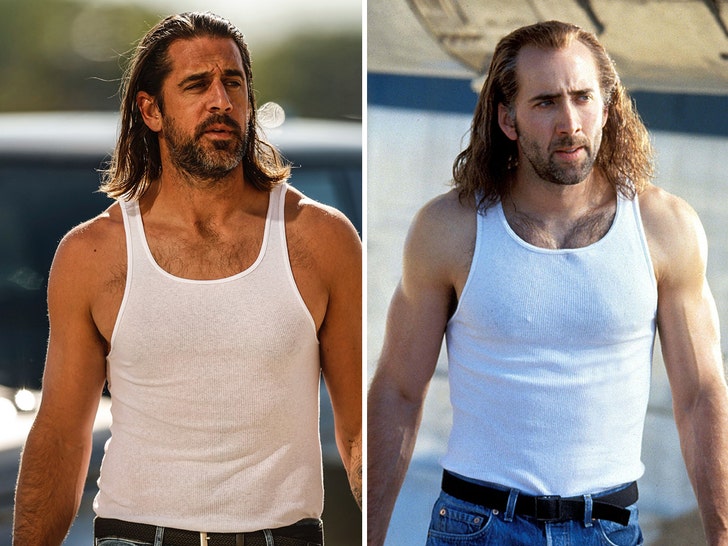 Aaron Rodgers made quite the entrance at Packers camp on Tuesday … strollin' into the building looking exactly like Nicolas Cage's character in "Con Air!!"
Check out video of A-Rodge heading into the Green Bay facility to begin his 18th season in the NFL — dude was a clone of Cameron Poe.
The 38-year-old rocked long hair, a white tank top and blue jeans … just like Cage in the 1997 action thriller.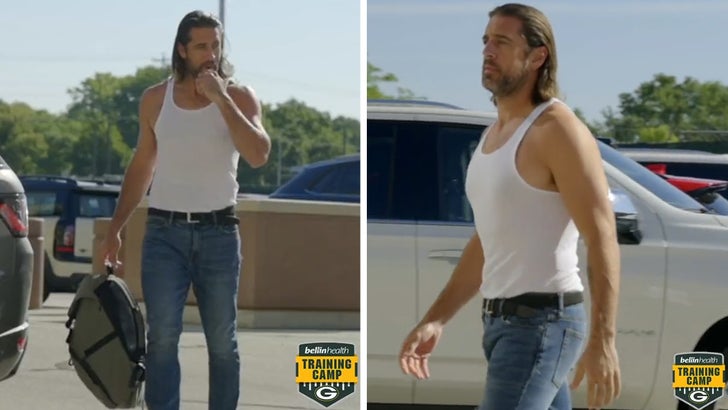 And, yes, this all did appear to be planned … 'cause Rodgers used famous quotes from the flick when throwing up pics of his Day 1 'fit on his Instagram.
"#greatestactorofalltime," Rodgers said. "What do you think I'm gonna do? I'm gonna save the f***in' day! #cameronpoe #day1 #year18"
Of course, Rodgers has been known to cause stirs with his training camp attire — just last year, he headed into practice wearing a "The Office" t-shirt and some sick shades.
That look eventually led to one of Rodgers' best career seasons — can the "Con Air" copy come through similarly?
Season kicks off in just a few weeks … stay tuned!
Source: Read Full Article